Today marks 16 years since the day we lost Matt Shepard. I know from the conversations I've had with many of you that those terrible days in October 1998 echo in your memories: where you were, how it felt, the fears, the outrage and the questions you were left with.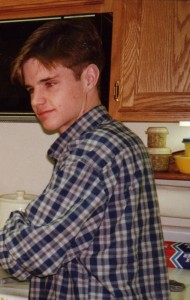 In a cold October not so long ago in a sparse and misunderstood place, one of the few things that a senseless act of violence could not take from Matthew Shepard was his honor. In living openly as himself, Matthew encountered a terrible force that countless thousands like himself have faced before and since. The force of hatred. He lost his life to it. But he and we did not lose what was true about him – he had honored himself by being authentic, and honored those few of us fortunate enough to have known him, by being honest.
The Foundation began from the kindness of strangers donating time and money in Matthew's honor. We continue to thrive because supporters like you make generous contributions time and time again.

The Shepards visit workplaces across the country and urge a fair opportunity for all to work and succeed regardless of difference. They speak to students in every corner of America and they meet with teachers to make sure their schools also teach the value of diversity. They call for the freedom to marry, an end to religious and racial prejudice, and more resources to not merely prosecute hate crimes, but prevent them.
With and in honor of your support, the Foundation has grown and become more powerful. Our nation's diplomats now draw on us to train future activists in Mexico, lend support to beleaguered LGBT people in Russia and Jamaica, and dispel cultural myths in Singapore.
Our online youth community, Matthew's Place, has nearly quadrupled this year in its reach and crossed all boundaries in the types of diversity it fosters – honoring religious belief, trans voices, asexuals.
And even if you are on the other side of the globe producing the Laramie Project on a small stage, our staff will find you, and will help you turn a few hours of performance into an enduring, affirming conversation in your community about how everyone can Erase Hate.
In the coming year we will grow further with all of your help. We are launching an aggressive program to ensure the federal hate crime law that bears Matt's name lives up to its full potential to protect people from violence driven by their mere identity. Thousands of our law enforcement agencies nationwide under-report their local hate crimes or do not report at all. Resources are lacking in training and in educating the public about the law, and the scourge of crime it seeks to address. We have a plan to fix that and we ask for your support for it.
This work has blossomed beyond our imagining because we have inspiring founders, and you, fueling the work.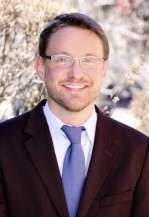 Our work can only continue with your support. A donation of just $20, $50 or $100 will help sustain our work in memory of Matthew. Your generous gift makes our work possible, so please give today.
Yours truly,

Jason Marsden