Bear To Make A Difference
Please save the date to join the Matthew Shepard Foundation
to commemorate the 15th anniversary of the Foundation at
Bear to Make a Difference Gala & Celebrity Teddy Bear Auction
Saturday, October 12th, 2013
Seawell Grand Ballroom, Denver, Colorado
SILENT AUCTION & RECEPTION
5:00PM on the Galleria of the Denver Center of Performing Arts Complex
DINNER & AWARDS
7:00PM in the Seawell Grand Ballroom
~ 2013 HONOREES ~
Making a Difference Award
The Matthew Shepard Foundation will honor George Takei with the "Making a Difference" Award in Denver for his many years of outspoken advocacy for sexual orientation and gender identity minorities. Takei — actor, social justice activist, social media mega-power, author of Oh Myyy! and star of upcoming Broadway musical Allegiance – will receive the annual award for his longstanding and strongly visible advocacy for LGBT rights.
"Throughout history we as Americans have had a common mission to make our nation a better, more just society," Takei said. "The 21st Century civil rights movement is the struggle for equality for LGBT people. I have been actively engaged in that advocacy punctuated by humor and satire. For years, Matthew Shepard's parents Judy and Dennis have drawn on their own lives, their way of communicating and their way of looking at the world to make it easier for people to be themselves. They remind us it's something we all can do as individuals, as organizations, and as a society, and I'm touched to be honored by such a special organization."
Essential Piece Award

Mike Nelson, Cheif Meteorologist for ABC7News, will receive the Essential Piece Awards for his long time support of the Foundation and our work to Erase Hate. Nelson and his family are long-time supporters and friends of the Shepards.
Mike has won 14 Emmy awards for Outstanding Weather Anchor. In 2001, Mike was recognized by the Colorado Broadcasters Association as their "Citizen of the Year" for his volunteer work in Colorado schools. Mike enjoys sharing his knowledge of the weather with young and old, visiting over 120 schools, clubs, and service organizations each year.
Spirit of Matthew Award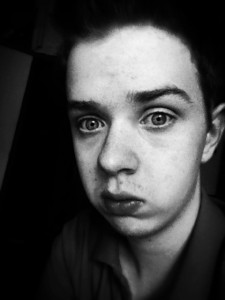 Jake Stallman, 17, has bravely come out in high school in a small Iowa town, where he has even received death threats for being a gay man. He has worked to overcome the fear of being physically harmed by others, while he has courageously worked to be happy and healthy teenager. Jake has taken risks and worked hard to become the first male cheerleader at his school.
Additionally, Jake, his devoted mother, Tania McAtee, and his extended family have created an anti-bullying coalition called Tipton Against Kids Being Bullied that works to create safe spaces and help young people in need. Jake has also worked hard to raise awareness and donations for the Matthew Shepard Foundation and MatthewsPlace.com, where Jake is a featured blogger. His authentic voice has proven to be a force on Matthew's Place, the Foundation's LGBTQ youth site. In only a short time on the site, Jake has quickly become one of the most popular bloggers.
Jake is a true treasure, and he embodies the Sprit of Matthew award. His path to coming out has been fraught with struggles, but his hard work to overcome homophobia and make the world a better place for LGBTQ youth makes him a true light that shines into the future.
ENTERTAINMENT AND SPEAKERS
Judy Shepard
Director, Board President
Matthew Shepard Foundation
Mike Nelson
ABC Channel 7 News
Chief Meteorologist
TICKETING
Tickets are $175 each before September 12th and $200 after September 12th and may be purchased in our store.
Those interested in being a Table Captain and hosting your own table of 10,
should email our events coordinator.
And the masquerade theme? It reflects the Foundation's belief that each of us — lesbian, gay, bisexual, transgendered, or an ally to the community — must "unmask" ourselves, with pride in our identity, and share our true stories as we seek a society that truly embraces diversity. Each participant will receive a mask, but perhaps you'll enjoy bringing your own!
SPONSORS & PARTNERS

The Matthew Shepard Foundation is currently seeking additional sponsors of our 2013 Gala.
If your company is interested in sponsoring this year, please fill out these forms or email our events coordinator.
ACCOMMODATIONS
We recommend the following hotels when making your travel arrangements
TEDDY BEAR AUCTION
The Foundation staff and celebrities, musicians, and activist alike, are working hard to bring you some of the best one-of-a-kind Teddy Bears to this years Gala.
Check back often to see which bears will be featured at this years event.
In February of 2002, a group of passionate individuals put together an idea for a silent auction of teddy bears and would benefit the Matthew Shepard Foundation. Many local Denver notables designed and dressed teddy bears and held a silent auction that raised just over five thousand dollars for the Matthew Shepard Foundation. In the years since, the event has become the largest annual fundraiser for the organization, with attendees from around the world. The event has grown to include autographed bears and other items from celebrities, including Elton John, Drew Barrymore, Dolly Parton, Barbra Streisand, Jon Stewart, Barry Manilow, Liza Minnelli, Melissa Etheridge, Bette Midler, and Lady Gaga. We hope you plan to join us for this very special evening as we honor those in our community making a difference and continue to celebrate the work of the Matthew Shepard Foundation as it commemorates 15 years of erasing hate.