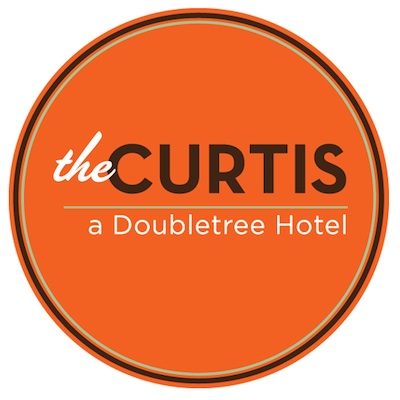 ATTENTION: Unfortunately, our host hotel, The Curtis, is fully booked for the evening.  However, we recommend you check out another gracious friend of the Foundation —  The Marriott City Center located at 18th and California.  Please mention the Matthew Shepard Foundation upon booking your room to receive a discounted rate.
The Curtis is a pop culture experience with views of the majestic Rocky Mountains and a witty personality all its own. Our contemporary boutique hotel in the heart of downtown Denver is situated across the street from the Denver Performing Arts Complex and the Seawell Ballroom.
Stay happy, stay at The Curtis!
From the moment you walk through our lobby doors, the best of pop-culture surrounds you. Cartoons play in our lobby. A five-&-dime brims with treats from the past. Each guest floor reflects a pop theme from fashion to music to art or sports and beyond. Attention to detail meets mainstream post-modernism at our one-of-a-kind hotel in downtown Denver with a vast array of arts, entertainment and sports venues nearby.
Sharp, stylish, contemporary – our guest rooms and suites deliver convenience, comfort and whimsy. Enjoy pampering guestroom amenities and up-to-date necessities like flat screen televisions, iPod speaker systems and complimentary wireless high-speed internet access. Get a wake-up call from Elvis or Austin Powers! Take a break from the mundane and enjoy all the fun and nostalgia, along with grown-up downtown Denver hotel amenities.
The Curtis Hotel
1405 Curtis Street
Denver, CO 80202
(303) 571-0300