Judy Shepard to Keynote H.E.R. Day at the Center on Halsted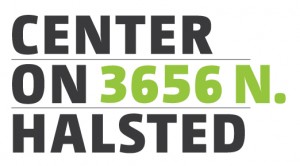 Judy Shepard will give the keynote address to the attendees of the Center on Halsted's H.E.R. Day, a day full of workshops dedicated to Women's health, education, and recreation. Judy will speak at 11AM to start the program.
Tickets are required for this event and can be purchased for $12 at www.centeronhalsted.org/HERDay
Every day, more than 1,000 people visit Center on Halsted, the Midwest's most comprehensive community center dedicated to building and strengthening the Lesbian, Gay, Bisexual and Transgender Community.  H.E.R. Day is Center on Halsted's marquee women's event empowering female-identified individuals to live healthier, happier lives through a full day of special events and programs.
For more information about the Center on Halsted, visit www.centeronhalsted.org