A Simple Challenge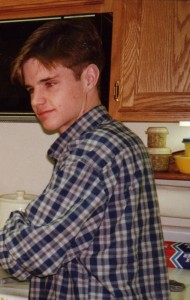 At the heart of the Matthew Shepard Foundation's work, is Judy Shepard's tireless campaign to tell the story of her son. Every time Judy tells Matt's story, she is changing hearts and minds about hate and homophobia.
We at the Foundation's office wondered: what does Matthew's story mean to our many supporters? So we asked our friends on Facebook when they first heard about Matthew. The overwhelming number of responses we received ranged from the initial news reports of Matthew's attack in 1998 to as recent as a few days ago.
Many first heard of Matthew when they acted in or saw The Laramie Project or heard Randi Driscoll's song "What Matters." A number of students wrote papers on hate and came across Matt's story in their research. A few even talked about how hearing this story changed their lives – so we asked them how that change happened.
"It changed me from a homophobe to a fierce ally," Donna H. told us. "It's not something I like to admit, but I will do it here because I think it's important. When I heard about what happened to Matthew I was appalled, and I knew right then and there that I wanted nothing to do with that kind of hatred."

The International Day Against Homophobia and Transphobia was created in 2004 to draw the attention of policymakers, opinion leaders, social movements, the public and the media to the ongoing problems of hatred and legal and social discrimination that LGBT people are still combating.
To mark this day we are asking each and every one of you to tell the story of Matthew's life and death to someone who doesn't know it. Tell a friend, coworker or family member Matt's story and why it is important to you. Let them know that crimes like this continue to happen in our own communities all the time, or tell them why you support our work. Share with them Matthew's story on our website while you talk to them.
We are inviting everyone that shares Matthew's story to tell us what that experience was like for them. You can tell us on Facebook or Twitter or use our contact form.