Matthew's Place Takes on Trans Health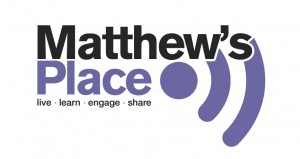 Matthew's Place Blogger Jaime Kruse has done a three part series on transgender health issues documenting his personal experience as a young trans man.
Kruse started his series by talking about mental health issues, especially as a student and, as he put it, "Just because your brain and heart don't match your body, it doesn't mean there's something wrong with you."
"I wish the negative connotation with therapy would disappear," Jaime added. "(Going to therapy) means you are strong and taking control of your life."
Coming out to your doctors is the next topic Kruse took up discussing the many ways that Matthew's Place users can take control of their health and offers some tips and insight on how to manage this potentially scary situation.
Jaime's latest piece covered health issues faced by trans people, especially the impact of hormone therapy on the body. After going through puberty already, the return of acne from the therapy is one of the simple but difficult things for people transitioning.
You can read more from Jaime and the rest of the Matthew's Place bloggers here.