Reflection on the International Day Against Homophobia and Transphobia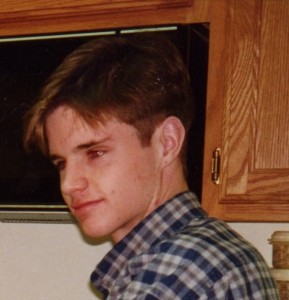 Today, May 17, marks the International Day Against Homophobia and Transphobia. Created to bring greater awareness of homophobia and transphobia in all its forms, this day is a quiet one in our office.
The murder of Matthew in 1998 sparked a national and international conversation about the brutality to which members of the LGBT community are too often subjected. As we approach the 14th anniversary of his death, we continue to see reports of hate crimes happening across the country. In rural towns and big metropolises, assaults and murders motivated by homophobia and transphobia happen distressingly frequently.
We also see the subtler forms of hatred. Discriminatory laws that continue to pass through state legislatures and at the ballot box make headlines daily. St. Petersburg, Russia, passed a law last year banning "gay propaganda" and this month arrested 17 people at democratic march for refusing to put away their pride flags.
Married same-sex, bi-national couples are still facing deportation because our federal government doesn't recognize their marriage certificate. Only last year the Nigerian Senate voted to criminalize marriage equality, which was already banned nationwide.
The House of Representatives this week is leaving out protections against domestic violence for same-sex couples in the Violence Against Women Act.
While much progress has been made in the last 14 years, we need to remember that homophobia and transphobia are not vestiges of that not so distant past; acts of fear and hatred continue to be committed at an alarming rate. The work of eliminating homophobia and transphobia will take a personal commitment from each of us to erase hate in our lives and requires the hard work of elected officials to repeal discriminatory laws.