Do You Know Someone with the Spirit of Matthew?
The LGBT movement, like all social justice movements, is an intergenerational struggle. Young leaders and activists play a vital role in advancing our cause and that is why every year at the Matthew Shepard Foundation Honors, we honor one of these young activists with the Spirit of Matthew Award.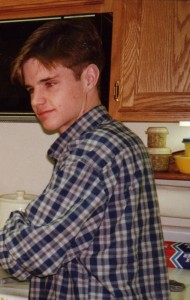 Matt never doubted he could play an important role in changing a person's life for the better. He is remembered by family and friends as a person who was unwilling to let the world's powers and leaders settle for less than what their people and the human race deserves. We present this award in an effort to encourage the restless, creative, impatient desire for change that was so much a part of who Matt was and will always be.
The award is presented to one young LGBT or allied youth who is working to erase hate based on sexual orientation or gender identity; those young people who stand up for what is right, and who further the work of the Foundation by teaching diversity, acceptance, and understanding through their words and actions. We are looking for nominees to receive the award at our gala this October.
Do you know a young person who is teaching diversity, acceptance, and understanding? Please nominate them to receive the 2014 Spirit of Matthew Award before August 15th on our website, MatthewsPlace.com.