Transgender Day of Remembrance
On this Transgender Day of Remembrance we remember all those who have lost their lives because of transphobia.
We remember Rita Hester, whose in 1998 moved 250 people to attend a candlelight vigil after a wave of negative media coverage shook the local trans* community.
We remember Angie Zapata, murdered in 2008 at the age of 18 in Greeley, Colorado.
We remember Dwayne Jones, whose brutal murder this summer in Jamaica made headlines around the world.
We remember the death of Brandon Teena – a tragic tale of the hatred and violence that transgender and gender non-conforming people face all too frequently. Brandon, a trans* man, was murdered in cold blood on December 31, 1993 by two men, who had raped him a week earlier. The 1999 Academy Award-winning film Boys Don't Cry told Brandon's story to many people that hadn't heard it before, but the transphobia shown in the film was not the last of its kind.
Supporting Trans* Youth
We recognize that, as a country, we have made strides towards erasing fear and hatred of trans* people. The Matthew Shepard and James Byrd, Jr. Hate Crimes Prevention Act was the first federal law to protect trans* people, and California has a first-of-its-kind law protecting trans* students. However, those protections need to exist in every state and the need for federal employment protections remains.
Our own trans* and genderqueer bloggers on MatthewsPlace.com bravely share who they are in the hope of showing people that gender is only part of a person. Jaime Kruse's FTM gender transition documented on camera, since 2011, has helped those going through the process of hormone replacement therapy and surgery. Shayna's story of being genderqueer in Grand Junction, Colorado reflects on the discovery of gender that happens during developmental years.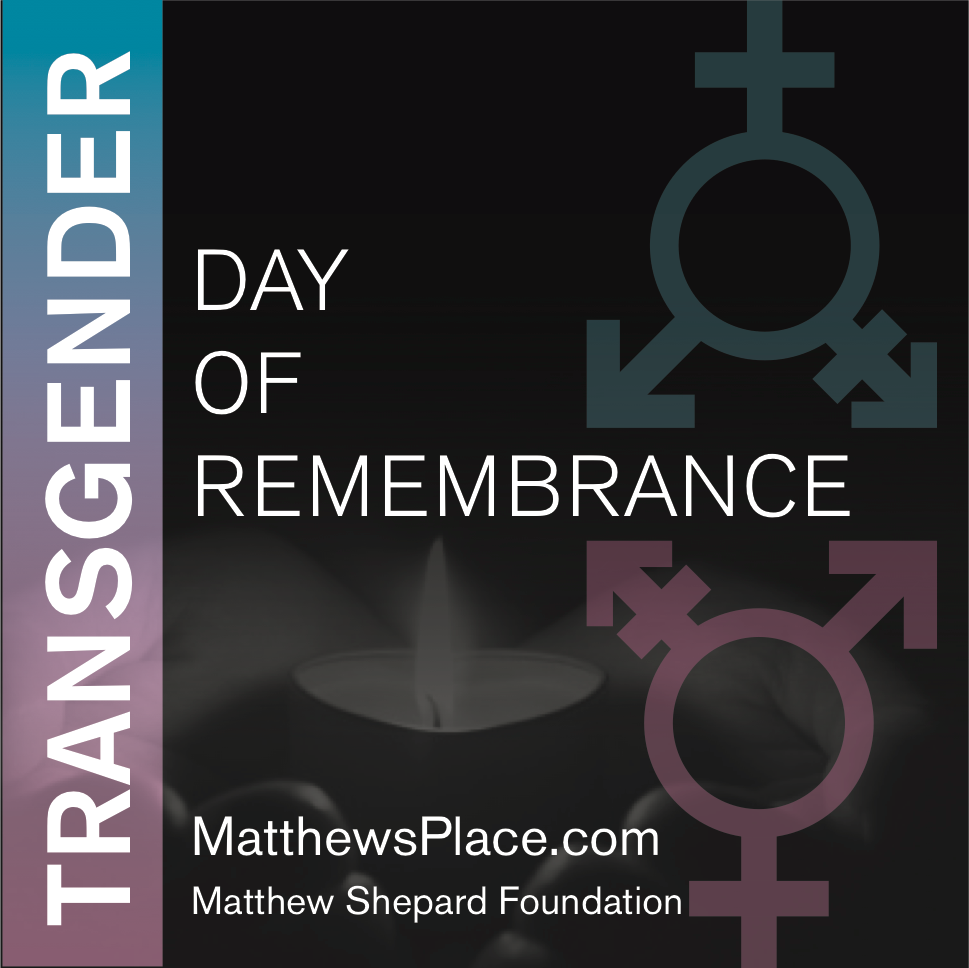 In honor of all those we have lost, the Matthew Shepard Foundation remains steadfastly committed to erase hate in all its forms, and transphobia is no exception.