A Horrifying Reality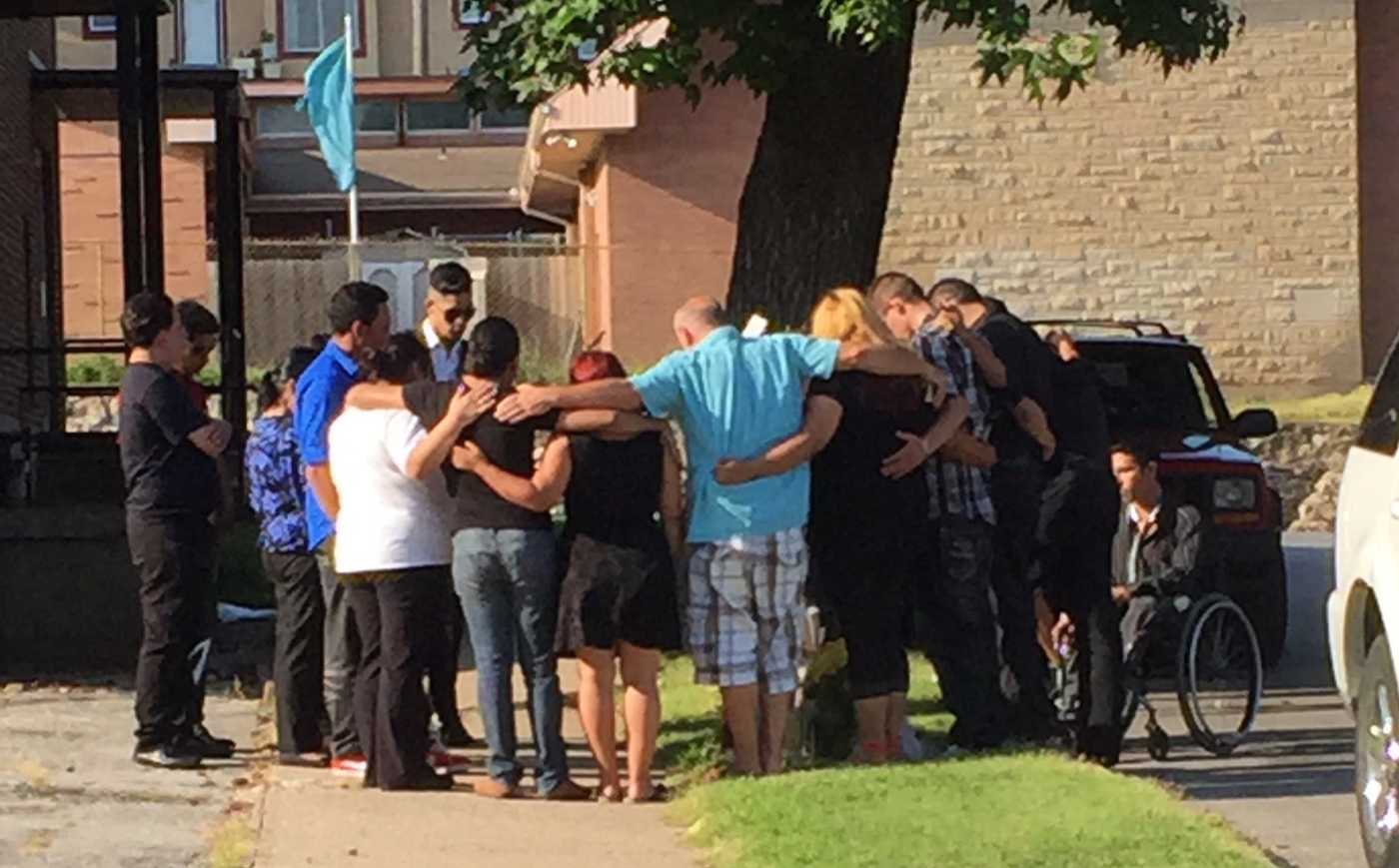 Photo Courtesy of Randall Jenson, Kansas City Anti-Violence Project
Part one of a three-part series written and reported by Kaley Fowler
In early August, about two weeks after her body was discovered in Dallas, 22-year-old Shade Schuler was identified as the 13th transgender woman killed in 2015.
And that's when the transgender community was faced with a horrifying truth: More trans women had been killed in the first eight months of this year than in 2014.
"In all of 2014 we documented 12 homicides of transgender women in the U.S. We have alarmingly already surpassed that number in 2015—and it is only August," said Chai Jindasurat of the New York City Anti-Violence Project in an August press release from the National Coalition of Anti-Violence Programs. "As we remember Ms. Shade and all of the lives of transgender women we have lost, we demand immediate action on a national level to end this crisis."
Yet countless demands for action have been met with silence, and the death toll continues to grow. In the months since we've learned of Shade's death, the lives of eight other trans women have been taken. So far in 2015, 20 trans women have been murdered, as reported by The Advocate, plus one person whose gender identity has been disputed in reports. The majority of them were trans women of color, including this year's 20th victim, 22-year-old Kiesha Jenkins, who was attacked by five to six men and fatally shot in North Philadelphia on the morning of Oct. 6.
Though 2015 has seen a spike in homicides of trans women, there has been a steady increase in violence over the past several years.
According to the NCAVP's 2014 annual report, hate-motivated violence against transgender people rose 13 percent from 2013. The report also shows that of 20 LGBT homicides committed in 2014, 11 of them were of trans women, 10 of whom were of color.
However, these numbers are not a true reflection of how many crimes have been committed against members of the trans community. The NCAVP report shows that only 54 percent of all LGBT victims reported their crimes to police in 2014, a percentage that is undoubtedly smaller in the case of transgender victims who often avoid reporting crimes for fear of being stigmatized.
That fear of stigmatization is even greater for trans women of color, who are further marginalized by the intersection of race and gender identity. The overlap between minority groups makes trans women of color especially vulnerable to violence, and their stories often revolve around survival rather than their desire to live authentically.
"When people are facing levels of discrimination throughout their lives that trans women of color are facing in healthcare, education, employment, access to public benefits, they become extremely marginalized," said Michael Silverman, executive director of the Transgender Legal Defense & Education Fund. "They are easier to target and the violence they experience is less likely to be taken seriously by authorities."
But the violence of others is not the only threat to the lives of trans women. On top of being marginalized and targeted, these women experience a level of erasure and silence in society that furthers their isolation. This lack of support and visibility makes transgender people more susceptible to self-harm, with 41 percent of National Transgender Discrimination Survey respondents having attempted suicide—a far cry from 1.6 percent of the general population.
The continued rise in violence against trans women of color is indicative of society's treatment and attitude toward this community. Too often, these women are ignored until it's too late, their lives measured as another statistic. In an effort to achieve true equality, the epidemic of violence against trans women of color must be put at the forefront. We must share these stories to honor and respect these women, to show they are more than another number, another victim, another hashtag. We live in a world that continues to allow for these lives to be senselessly taken by remaining indifferent to this hate, but no longer can we afford to live in a world where this violence is acceptable.
A Horrifying Reality