While watching how the Masterpiece Cake case begins to unravel, we got to thinking. If the president can announce that he is fine with this blatant discrimination by saying businesses should be able to put signs up saying they do not serve the LGBTQ+ population, we ought to allow businesses that DO support our community to also say so.
This is why we are rolling out the Erase Hate in Business campaign.
If you or your business wants to stand up to hatred and join the Erase Hate in Business campaign, simply fill out your business info, download the poster, print it out, and display it on your storefront. If you can make a donation so we can continue to present to employee resource groups on why equality in business is so important, we will also take it.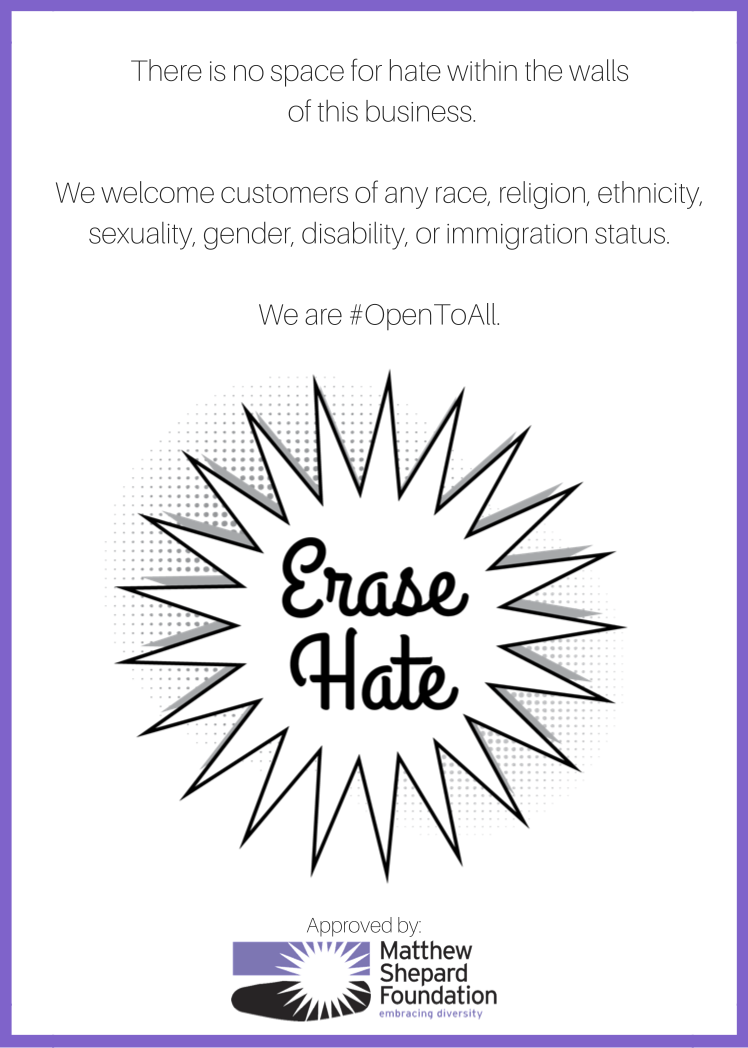 One step further: if after signing up and displaying your Erase Hate in Business poster, you want to share it with us, please email a photo and we'll make sure your business is seen!
Erase Hate in Business