Joshua Anderson
Development Director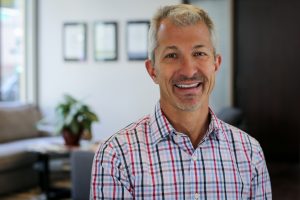 Joshua Anderson has managed the Matthew Shepard Foundation development team since 2015.  With a 20+ year fundraising background, he began his work at the grassroots level, having founded both volunteer led Team Colorado of the Rockies and SQUID, both 501(c) 3 organizations in Colorado devoted to LGBT sports, transforming communities, and breaking down barriers that may exist within sports (as both organizations participate in the Gay Games movement) and serving on the international Federation of Gay Games board for several years.
His most recent work in the social justice movement was for The Blue Bench (formerly the Rape Assistance & Awareness Program) and Disability Law Colorado. Previously, he held positions in Alumni Relations at Metro State University of Denver, and events management roles at the Cystic Fibrosis Foundation, the National MS Society and the Colorado AIDS Project. The latter two organizations provided a wealth of experience with managing large scale events (the MS 150 bike tour and AIDS Walk Colorado), cultivation of individual donors, shepherding foundation and corporate contacts and overseeing all communications and data systems.   Managing key volunteers/board/staff/prospects have always been part of his mainstay activities.
Joshua received his B.A. in International Studies from Miami University and lives in the Stapleton community of Denver with his husband, Eric, and their small herd – three dogs and a cat. They make frequent visits to the mountains (at their getaway of the soul in Alma), and enjoy outdoor pursuits – hiking, biking, and competing in triathlons during the summertime.
Joshua Anderson