Uplifting the Narrative: Murdered Trans Woman Lived to Inspire Others
Final part of a three-part series written and reported by Kaley Fowler
Amber Monroe knew her life had purpose. Even though she faced discrimination in every aspect of her life as a trans woman of color, she believed her hardships were the makings of a story that she would one day share to inspire others.
"She had no problem speaking her mind and talking about her experience," said Bré Campbell, friend of Amber and executive director of the Trans Sista of Color Project in Detroit. "She was very bright in the ways in which she was able to recognize that all the bad things in her life were shaping her and molding her. She was very profound."
Unfortunately, Amber will never have the chance to share her own story.
In the early morning hours of Aug. 8, 20-year-old Amber was found murdered on Detroit's west side near 6 Mile and Woodward, an area known as Palmer Park that is frequented by Detroit's transgender community.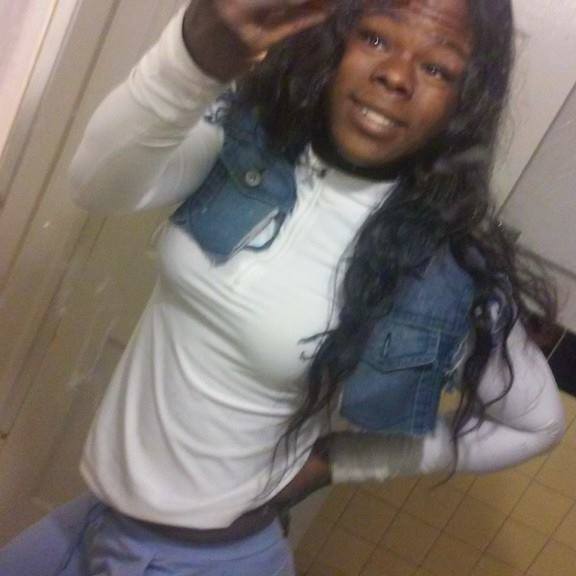 Though Amber was killed in Palmer Park, Campbell says the park is one of Detroit's safest areas for trans women, as the area's close-knit trans community is very aware of goings-on in the park. However, Campbell said there is minimal police presence, which adds an element of danger to an otherwise safe space.
While we know Amber was killed in the park, other details of her murder are less clear. One version of the story is that Amber was standing with a group of friends in Palmer Park when someone drove by and shot into the crowd, fatally striking her. Other accounts say Amber was shot in the back as she exited the vehicle of a disgruntled client. The police report says she was participating in sex work when she was killed.
Though most reports cite sex work as a factor in Amber's murder, Amber was so much more than that, Campbell said, describing her as energetic and full of life.
"We would get together and talk about issues in the community, and Amber always showed up," Campbell said. "She had so much energy and she loved to dance. She had a lot of friends and spoke her mind."
Amber frequented the Ruth Ellis Center, where she actively participated in retreats and group sessions. She also worked with Wayne State University's Horizons Project, which focuses on providing resources to HIV-positive and at-risk youth.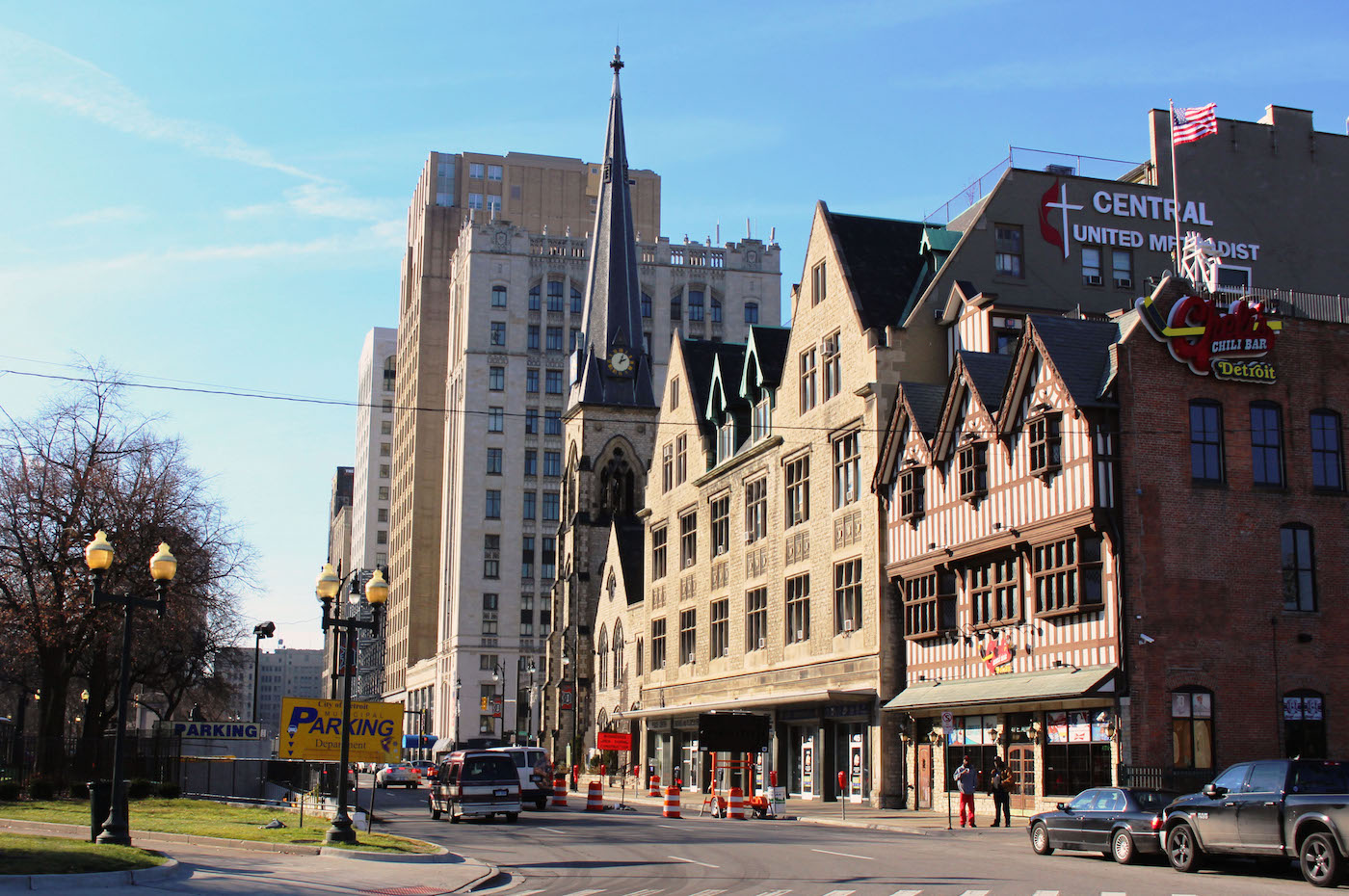 Despite all of Amber's positive contributions, she has been negatively portrayed in reports that emphasized her role in sex work—which Campbell says is an angle the media often takes when reporting on situations involving trans women of color.
"When bad things happen to us there are never positive images of us," Campbell said. "If there's mugshots, if they can find an arrest record, they're always going to say something to justify why this person can no longer exist."
Campbell attributes the media's treatment of trans women in part to financial privilege. She says the media favors trans women who can afford to buy a whole new wardrobe and undergo costly procedures to fit society's description of what a woman is supposed to look like, but when it comes to the appearance of the average trans woman, the media isn't so accepting.
"We've never been respected in the ways in which the media portrays us. We have to look, act and appear a certain way for people to jump on our bandwagon and our cause," Campbell said. "There's a privilege attached to that, not only white privilege and financial privilege, but we have advocates of color who I think are taken more seriously and have a privilege in the way they look."
Such attitudes fuel discrimination against trans women by creating a hierarchy of privilege that dehumanizes them, making it impossible for many to secure housing, healthcare and employment. Isolated from mainstream society, marginalized trans women are often forced into sex work as a means of survival.
"Trans women of color have always been a vulnerable group, and sex work has always been a main source of income for them. It's not always a choice and I think it just sucks that women get killed trying to survive," Campbell said, adding that society's perception of sex work stigmatizes the women who are forced into it.
"When it comes to trans women of color who are homeless and dealing in sex work, I think those stories are really demonized, but I don't think society really looks at the ways in which they put people in those situations," Campbell said. "We live in a warped society that doesn't protect certain classes, then criminalizes them."
Amber, like so many other trans women, faced disproportionate levels of discrimination in her lifetime, from unemployment to homelessness.
According to the National Transgender Discrimination Survey, trans people experience unemployment at double the rate of the general population and are four times as likely to earn less than $10,000 per year. Additionally, 90 percent of respondents reported experiencing some type of discrimination at work, and 26 percent say they were fired for being transgender or gender non-conforming.
Without access to jobs that pay a livable wage, trans people often struggle with homelessness. Survey respondents who reported losing a job because of their gender identity were found to be four times as likely to experience homelessness. Nineteen percent of survey respondents reported experiencing homelessness at some point in their lives as a result of their gender identity, and 29 percent say they were denied access to a shelter because of their gender identity. More than half (55 percent) report having been harassed by shelter staff or residents, and 22 percent reported being sexually assaulted by staff or other residents.
While the entire trans community faces rampant discrimination, trans women of color are particularly affected, according to Michael Silverman, executive director of the Transgender Legal Defense & Education Fund.
"All the kinds of discrimination we see in the trans community at large, we see amplified among trans women of color," Silverman said. "The intersection of race and gender identity presents a confluence of forms of discrimination that simply amplify each other and make life much more challenging for trans community members who are people of color."
Discrimination perpetuates violence, which is often recurring in the lives of trans women. The fatal shot that claimed Amber's life wasn't the first bullet she had taken; Amber had been shot once before, Campbell said, adding that she admired Amber for not allowing the shooting to damage her spirit.
Though Amber stayed strong after the first shooting, she did not follow through with the police investigation. Campbell said Amber was met with a transphobic response when she first reported the incident to police and afterward didn't feel safe coming forward with information. Campbell said police had located her shooter, but without Amber's cooperation there was nothing they could do to pursue justice.
Campbell says trans victims and members of the community often know enough to aid police in their investigation, but, like Amber, they rarely come forward for fear that they won't be taken seriously.
"It's so sad because when bad things happen, the community knows what's going on," Campbell said. "A lot of times the community knows more than enough to make sure these people who commit crimes can go to jail, but they're silent."
Distrust of police is prevalent among members of the trans community, especially when it comes to trans women of color. In the Transgender Discrimination Survey, 46 percent of respondents reported being uncomfortable seeking police assistance, while 22 percent of respondents who have interacted with police reported being harassed by officers. The rate of harassment by police is much higher for respondents of color, with 29 to 38 percent reporting harassment.
The justice system is flawed in its consideration of race and gender identity, which explains reluctance to report to police, but the Catch 22 is that justice will never be served as long as people remain quiet, said Yvonne Siferd, director of Victim Services at Equality Michigan.
"It's frustrating because I understand why people don't go to the police and I understand the mistrust of police and law enforcement from our community," Siferd said. "At the same time, it's like you're not doing anything and then holding police accountable for not doing anything when they're trying but can't get anyone to talk."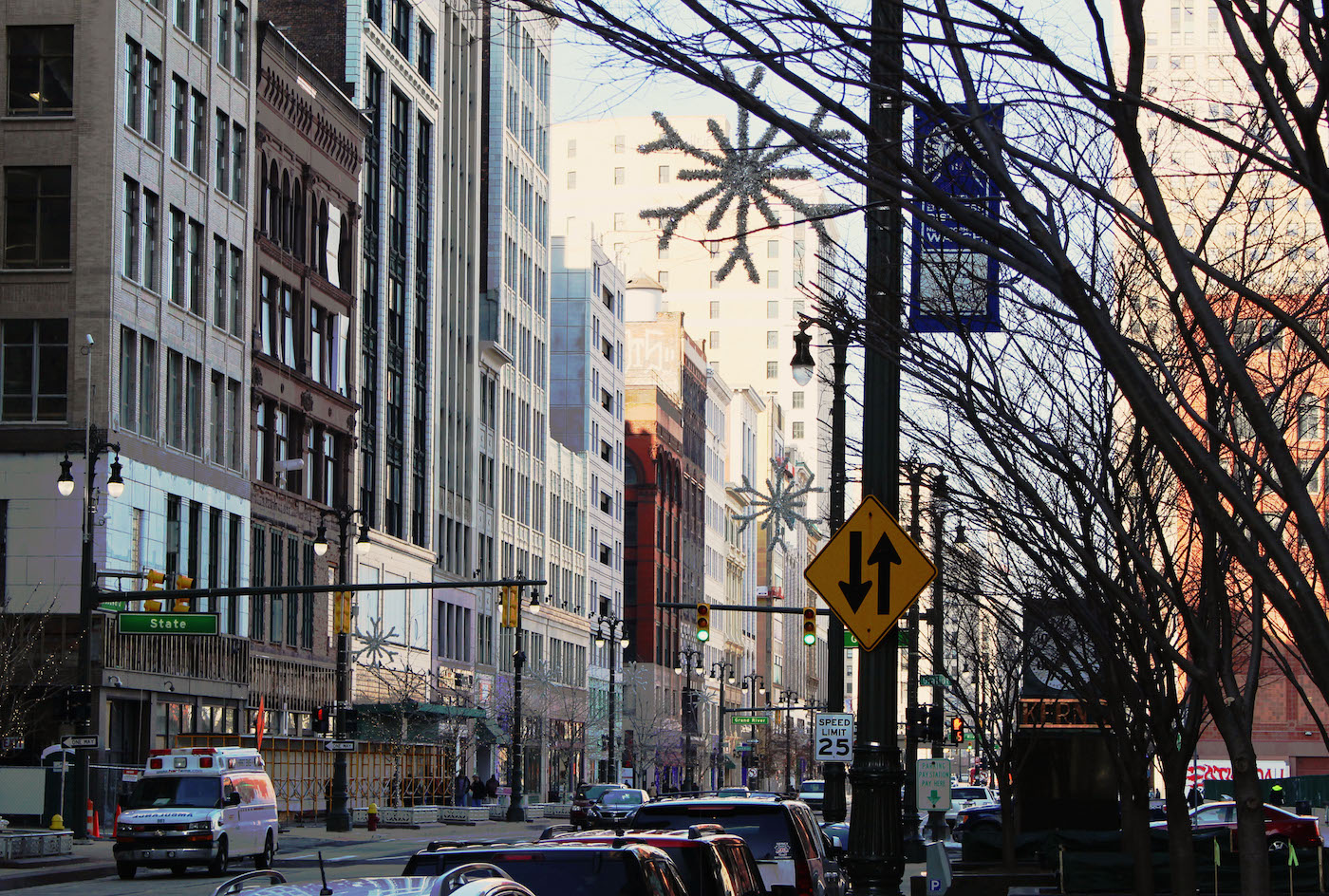 To better serve the community, the Detroit Police Department in 2014 appointed Officer Danni Woods as the department's LGBT liaison. Both Campbell and Siferd say Woods' position has provided the community with a vital point of contact in the police department.
"Just so the community knows, DPD is my family and you guys are my family," Woods said during a meeting with the local LGBT community shortly after she accepted the position of LGBT liaison. "I've been married to my wife almost eight years, who is also a police officer. And I am just ready to get this going, because just like you guys need us, we need you in order to make Detroit a better place and beyond."
Woods could not be reached for comment.
Siferd says it's crucial for police departments to hire an LGBT liaison who truly cares and  understands the community's needs, and she believes Woods fits that bill. Campbell agrees that Woods is an asset to Detroit's LGBT community, but she cautions that one person can't be expected to bridge the gap between police and the community.
"I think Detroit police have made an effort to engage with the community, especially with the liaison, but there's still work to be done and that's the responsibility of the community and police to come together and do that," Campbell said.
But repairing relationships between the trans community and law enforcement is just one step toward ending discrimination.
"To end the discrimination that trans people and trans people of color are facing, we need to ensure they are economically empowered and that that can find and keep jobs free from discrimination," Silverman said, adding that increasing accessibility of healthcare and ending the military's ban on service by trans people will also send a message that discrimination must end.
"All of these things would accelerate this goal of moving the trans community from the margins of society to the mainstream," Silverman said. "When people are in the mainstream, we will see no cure-all, no band-aid, no magic, just hard work of ending discrimination and making sure people have every opportunity to participate fully in society."
Silverman, whose organization provides legal assistance to trans people facing discrimination, said one of the best ways to mitigate discrimination is to speak openly about the transgender experience.
"When we are filing lawsuits on behalf of our clients, those lawsuits are often a vehicle for them to tell stories of the challenges they face—from getting basic healthcare to finding entry-level jobs—those stories connect with non-transgender Americans who ultimately believe everyone should have a fair shot at happiness and success," Silverman said. "When we continue to do these things, we are creating a climate and a world where violence against community members is no longer acceptable."
Sharing stories is imperative to opening minds, but too often trans women are ignored until their death—and even then they are memorialized as just another statistic. We must uplift that narrative and focus instead on the lives of trans women, not just the deaths.
"It boggles my mind that people want to have conversations about people that are dead," Campbell said. "I wish that people would have put more time and energy into Amber before she died—those stories are important."
Uplifting the Narrative: Murdered Tans Woman Lived to Inspire Others