The Foundation's Story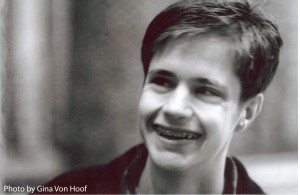 The Matthew Shepard Foundation was founded by Dennis and Judy Shepard in memory of their 21-year old son, Matthew, who was murdered in an anti-gay hate crime in Wyoming in October 1998.
Created to honor Matthew in a manner that was appropriate to his dreams, beliefs, and aspirations, the Foundation seeks to "Replace Hate with Understanding, Compassion, & Acceptance" through its varied educational, outreach and, advocacy programs and by continuing to tell Matthew's story.
Our Challenge
Since 1998, the Foundation has shared Matthew Shepard's story with an estimated 300 million people across the globe.
Working together with their allies, lesbian, gay, bisexual, and transgender Americans have made tremendous progress in gaining civil rights protections and social acceptance.
Thanks in part to the work of the Foundation, we have federal hate crimes legislation that protects people based on their sexual orientation and gender identity.
But there is so much more to be done.
In nearly half of all the United States, you can still be fired for being gay. In a quarter of them you still can't legally marry the person you love.
And of most personal concern to the Shepard Family, every day, thousands of lesbian, gay, bisexual, and transgender youth are bullied and all too often, subjected to discrimination and even violence.
And far too many succumb to tragically taking their own lives.
What We Are Doing
Early on, the Foundation zeroed in on four unique ways it could help make a difference in today's world.  These ways are as important today as they were 15 years ago.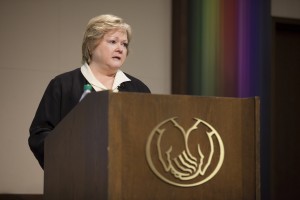 First, through Judy Shepard's personal appearances, the Foundation relentlessly tells Matthew's story and, just as critically, the family's response. Judy has a unique ability to tell this story and touch people's hearts about the importance of standing up for the LGBT community.
Second, the Foundation supports schools and theatre companies producing "The Laramie Project," a spoken-word play that tells Matt's story and the community's reaction to his murder. The Foundation provides educational and technical support for putting on the play, and where it can, provides on-the-ground assistance to augment the productions with
community forums.
Third, the Foundation provides online resources and a blogging platform for youth who are struggling to deal with coming out, family acceptance, bullying and harassment, or faith issues.  Through a website called Matthew's Place, the Foundation is particularly focused on helping youth who live in rural areas who have few in-person resources to which they can turn.  Every week, we hear back from teenagers and young adults using our resources who tell us that we've given them the inspiration and the tools to lead healthy, productive lives.
Lastly, the Foundation advocates for full equality for all lesbian, gay, bisexual, and transgender Americans.  Because of its unique voice, the Foundation is a  valuable ally in the ongoing fight to pass public  policies that will ensure all LGBT Americans have  their full and complete civil rights.
Why Now?
Someday, we hope the Foundation can quietly go away, but unfortunately, that's not today.
70% of LGBT youth report being bullied or harassed in school.
Most Americans still don't understand how bad it can be for youth who are struggling to embrace their own identity at a time when they see hate around them.
Acts of hate continue to be perpetrated against the LGBT community from large cities to small towns around the world. By telling Matthew's story and empowering others to share their stories, the Foundation continues to endeavor to change the hearts and minds of others to accept everyone as they are.
Will you join us in our mission to replace hate with understanding, compassion and acceptance?
Our Vision
To replace hate with understanding, compassion, and acceptance.
Our Mission
The Matthew Shepard Foundation empowers individuals to embrace human dignity and diversity through outreach, advocacy and resources, effecting positive change.