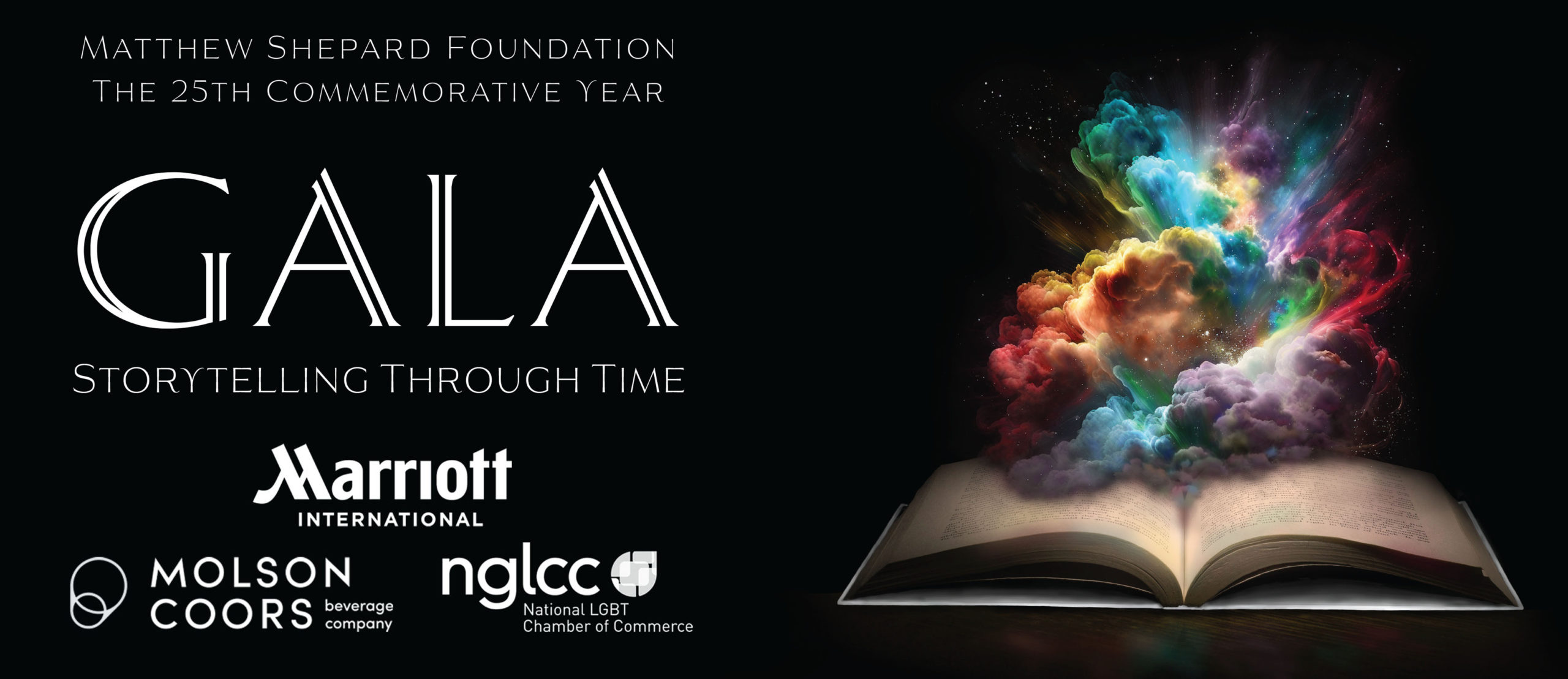 Saturday, October 14, 2023 | 6 p.m.
Sheraton Denver Downtown Hotel
Silent Auction | Live Auction | Award Presentation | After-Party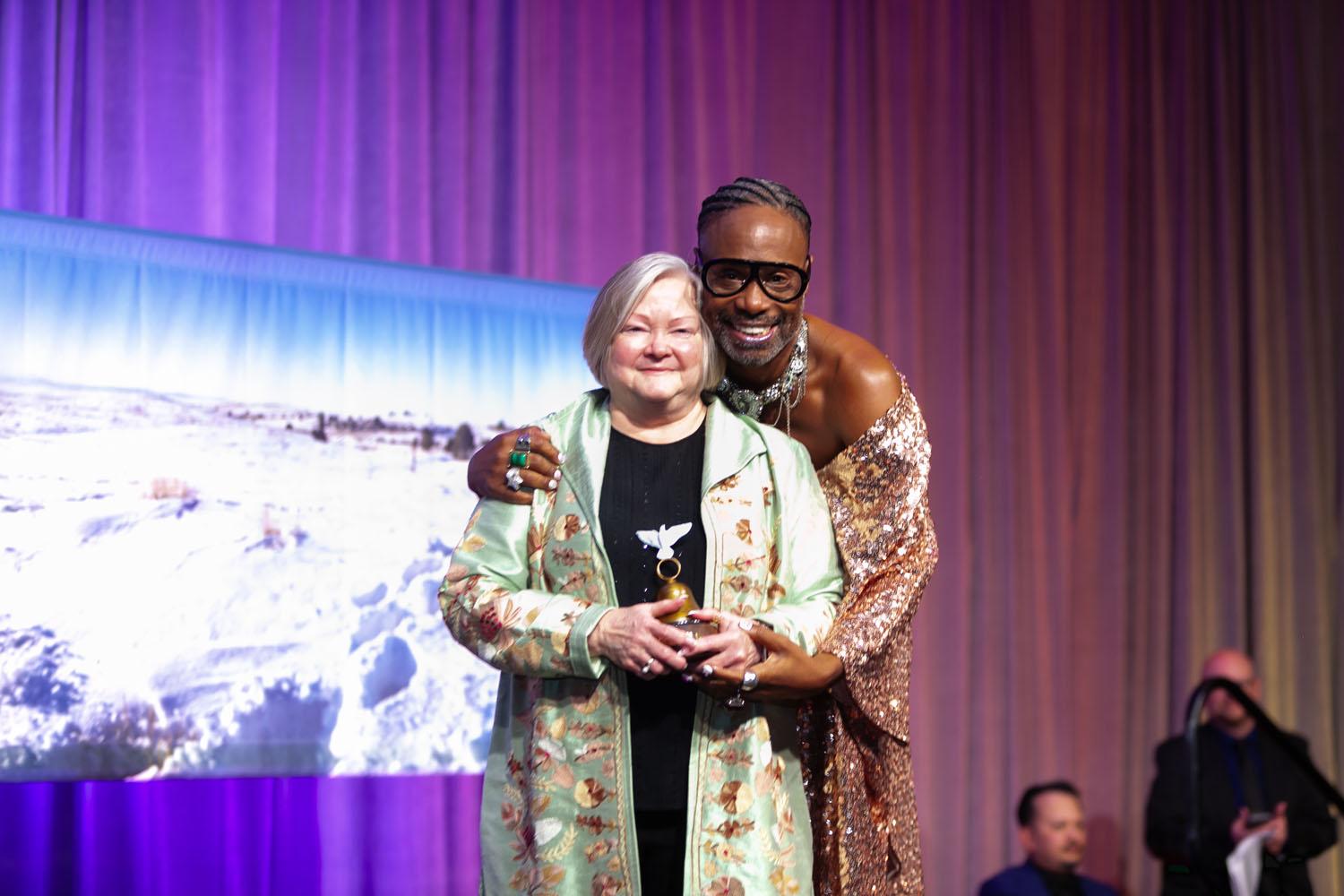 Dennis Dougherty Award for Community Leadership
Chasten Buttigieg
The Dennis Dougherty Award is named in memory of a loving, generous and inspiring member of the MSF family. Dennis was a friend, mentor, philanthropist and visionary who was instrumental in giving the Foundation a strong beginning and a vision for the future. This award is given to those who have played an essential role in the Matthew Shepard Foundation's growth and integrity.
Past Dennis Dougherty Award Honorees:
Delegate Danica Roem (2022)
Craig Hella Johnson (2021)
Julie Chavez & Chavez for Charity (2020)
Anthony Aragon & David Westman (2019)
Chance Mitchell & Justin Nelson (2018)
Daniel Ramos (2017)
Morris W. Price, Jr. (2016)
Jeffrey & Jennifer Kustock (2015)
Representative Leslie Herod (2014)
Making a Difference Award
Billy Porter
The Making a Difference Award recognizes individuals and organizations committed to replacing hate with understanding, compassion, and acceptance. We honor their unwavering and longstanding leadership in working towards a world free of hate.
Past Making a Difference Award Honorees:
Zachary Quinto (2022)
Randy Rainbow (2022)
Wilson Cruz (2021)
Lily Tomlin & Jane Wagner (2020)
Samira Wiley (2019)
Attorney General Eric H. Holder, Jr. (2019)
Adam Rippon (2018)
Lesléa Newman (2018)
Secretary Eric Fanning (2017)
Sean Hayes (2016)
Jonathan Capehart (2016)
Nathan Lane (2015)
Jason Collins (2014)
Stephen Fry (2014)
George Takei (2013)
Alan Cumming (2012)
Jennifer Beals (2011)
Congressman Tim Walz (2011)
John Sullivan (2011)
Bishop Gene Robinson (2010)
Governor Barbara Roberts (2010)
Darcelle XIV: Int. Imperial Court System (2010)
Sir Elton John (2009)
Leslie Jordan (2009)
Del Shores (2009)
John Amaechi (2008)
Elizabeth Birch (2007)
Congressman John Lewis (2007)
Terry DeCrescenzo & GLASS (2007)
Cyndi & Elen Lauper (2007)
Lead Sponsors of Shepard/Byrd Act (2007)
Judith Light & Robert Desiderio (2006)
Ryan Olson (2006)
Moises Kaufman & Tectonic Theater Project (2006)
Spirit of Matthew Award
Be A Friend Project
The Spirit of Matthew Award recognizes a young person who embodies the spirit of Matt – kind, forward-thinking, and advocating for their peers. A youth who demonstrates a profound personal commitment to social justice, equal rights, and activism, while showing the same passion to foster a more caring and just world. . . just like Matt.
Past Spirit of Matthew Award Honorees:
Zander Moricz (2022)
Schuyler Bailar (2021)
Jude (2020)
Brooklyn Owen – formerly Seth Owen (2019)
Drew Adams (2018)
Ose Arheghan (2018)
Jaimie Wilson (2017)
Alyssa Sileo (2017)
Zachary Mallory (2016)
Nicole Maines & the Maines Family (2015)
Jaime Kruse (2014)
Jacob Stallman (2013)
Connor Norton (2012)
Meg Dukes (2011)