Staff
Jason Marsden
Executive Director
Jason Marsden has served as executive director of the Matthew Shepard Foundation since July 1, 2009. He served as field director for the Wyoming Democratic Party Coordinated Campaign in 1994 before starting a seven-year career as a Casper Star-Tribune reporter, covering government, the environment, the energy industry and the state's congressional delegation both from Casper and later from Washington, D.C. During the aftermath of the 1998 murder of Matthew Shepard, a personal friend, Jason came out publicly in the newspaper's pages and spoke frequently to journalism conferences and schools nationwide about coverage of hate crimes in local communities. In 2001, he became the founding executive director of Wyoming Conservation Voters and the WCV Education Fund, a political and lobbying organization for wildlife and environmental conservation. He is a former member of the boards of directors of the Alliance for Historic Wyoming, the Wyoming Wilderness Association and the Wyoming Chapter of the Sierra Club, and continues to serve on the board of the Equality State Policy Center. Jason and his husband live in Denver, Colorado.
Brent Cox
Programs Director
Brent Cox comes to the Matthew Shepard Foundation with a strong non-profit background and wealth of targeted program accomplishments. For five years Brent coordinated public education and outreach for the American Civil Liberties Union in Mississippi where his work helped uncover and remedy civil liberties abuses throughout the state. Before moving to Mississippi, Brent co-founded the first ACLU office in Northwest Florida and served as its first regional coordinator. In both states, Brent was especially passionate about working with marginalized individuals in rural communities, a passion that Brent is excited to bring to the Matthew Shepard Foundation.
Brent has also worked closely with Integrity, USA, a national non-profit that has sought the full inclusion of LGBT persons in the Episcopal Church since 1974. Immediately prior to joining the Matthew Shepard Foundation, Brent served as a policy coordinator in Washington, DC with the American Friends Service Committee, a Quaker organization dedicated to promoting peace with justice as a practical expression of faith in action.
Brent is temporarily working between the MSF office in Denver and Southwest Missouri where he lives with his longtime partner and their much beloved cat Dandylion.

Sean McEntee
Communications Associate
Sean McEntee joined the Matthew Shepard Foundation as a Communications Associate in October 2014. He recently graduated from Columbia College Chicago with a B.A. in Broadcast Journalism and a minor in web development and relocated to Denver in June.
Sean has contributed to, developed and overseen multiple editorial projects across multiple platforms, including print, digital and radio outlets. He has years of experience managing digital publications and institutional communications, and has also pioneered new storytelling efforts using digital media. Sean has also interned at 93.1 WXRT and 780AM/105.9FM WBBM radio stations in Chicago as a news and web writer, and has additional experience in copywriting, brand development, social media management and website administration.
In his role as the Foundation's communications associate, Sean will manage press inquiries, digital communications and social media, rebranding efforts, multimedia production and long term communication strategy.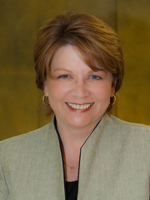 Susan Burk
Laramie Project Specialist
Susan Burk joined the Foundation as its first-ever Laramie Project Specialist in June 2011. A former radio and television news anchor and theatre professional, Susan works to lead and strengthen the Foundation's support system for school and community productions of The Laramie Project, an award-winning play by the Tectonic Theater Project which relates the actual spoken stories of Laramie, Wyoming residents in response to the 1998 anti-gay hate-crime murder of Matthew Shepard. MSF's support work includes educational materials, audience/cast "talk-back" sessions, production advice, and historical context. She also works in collaboration with Tectonic Theater Project, which created the show and its Epilogue, The Laramie Project: Ten Years Later, to expand educational opportunities associated with The Laramie Project, help theatre companies navigate issues that may surround their productions,  and create and strengthen ties within the online presence and forums of both organizations. Susan attended the Graduate Acting Program at the Goodman School of Drama in Chicago (now The Theatre School at DePaul), and has strong backgrounds in theatre, journalism, and Matthew's story. At the time of Matthew Shepard's murder, his funeral, and the trials of his killers, she was the Executive Producer/Senior Anchor for the evening news at KTWO Television. Based in Casper, KTWO-TV was the statewide NBC affiliate, and it was Ms. Burk's primary responsibility to arrange and implement coverage for all of these events, including community reaction and response. She produced a series on the making of The Laramie Project film that won the top news awards from both the Wyoming Associated Press and the Wyoming Association of Broadcasters that year. She is based in Casper, Wyo.
Christine Romero
Matthew's Place Editor
Christine Romero is the editor of Matthew's Place. She has a background in professional writing, editing, public relations, and marketing. A graduate of the University of Colorado at Boulder, she was a newspaper reporter in Arizona and Colorado and later worked in public relations. She has long been involved in various LGBT organizations, including those that worked to create safe spaces for youth. Christine lives with her partner of more than 10 years, Jackie, and their daughter in her hometown of Denver. She began her work at MatthewsPlace.com and the Matthew Shepard Foundation in April 2013.
Warren Greene
Operations Director
Warren Greene oversees the Matthew Shepard Foundation's day-to-day business operations including its financial accounting, bookkeeping, and legal compliance; its facilities and equipment; vendor relationships; and other management responsibilities.
Beth Seibert-Hoy
Operations Associate
Beth began working for MSF more than three years ago as an intern. She is now a part-time employee and assists Warren Greene in the day-to-day operations of the foundation. She has an Associate of Arts in English, but has also studied psychology and hasn't yet decided which to pursue for her Bachelor's degree. Perhaps she'll study both. Beth has never worked for a non-profit before and finds the work stimulating and meaningful. She is the mother of two daughters, one of whom came out shortly after Beth began working for MSF.
Brennan Johnson
Events Assistant
Brennan Johnson joined the Matthew Shepard Foundation as the Events Assistant in August 2013. Raised in Melbourne, Australia, Brennan moved to Colorado in 2005 and studied Business at Metropolitan State University of Denver. Brennan gained years of experience in programs and events execution for youth-identity development in Colorado. He currently lives in Denver with his his partner of 3 years.

Logan Shepard
Erase Hate Store Coordinator
Logan Shepard is Matthew Shepard's brother and a longtime Foundation staff member. He manages MSF's e-commerce and product lines and provides customer support and other administration for the "Erase Hate" product line. He also assists with media and interview requests for Judy and Dennis Shepard.