Staff
Jason Marsden
Executive Director
Jason Marsden has served as executive director of the Matthew Shepard Foundation since July 1, 2009. He was born in St. James, Minnesota, a small farming town, and moved with his family to Sheridan, Wyoming during elementary school, graduating from Sheridan High in 1990 and Harvard College, with a degree in English, in 1994. He served as field director for the Wyoming Democratic Party Coordinated Campaign in 1994 before starting a seven-year career as a Casper Star-Tribune reporter, covering government, the environment, the energy industry and the state's congressional delegation both from Casper and later from Washington, D.C. Jason won the U.S. Environmental Protection Agency's Region 8 Environmental Achievement Award in 1998 for his coverage of the litigation and eventual cleanup of Casper's former Amoco Refinery site, and was twice honored by the Wyoming Wildlife Federation. During the aftermath of the 1998 murder of Matthew Shepard, a personal friend, Jason came out publicly in the newspaper's pages and spoke frequently to journalism conferences and schools nationwide about coverage of hate crimes in local communities. In 2001, he became the founding executive director of Wyoming Conservation Voters and the WCV Education Fund, Wyoming's leading political and lobbying organization for wildlife and environmental conservation. He is a former member of the boards of directors of the Alliance for Historic Wyoming, the Equality State Policy Center, the Wyoming Wilderness Association and the Wyoming Chapter of the Sierra Club, and continues to lobby the Wyoming Legislature against ending the Equality State's recognition of valid same-sex marriages from other states and countries. Jason and his husband, former Casper Mayor Guy Padgett, live in Denver, Colorado.
Robin Wood
Deputy Director
Robin Wood joined the Matthew Shepard Foundation as Development Director in May 2013. Born in the UK, Robin grew up in the Boulder area and graduated from the George Washington University in Washington, DC. Robin brings a background in grassroots and institutional fundraising, event and conference management, political communication and youth leadership development. During the 2008 campaign cycle, Robin worked as an account manager for a Democratic direct mail firm, creating winning communication strategies for state and federal races. While working for the National Gay and Lesbian Task Force, he was part of the team that re-launched the National Conference on LGBT Equality – Creating Change. Robin has also served on the board of directors for several community and national organizations. He lives with his husband and beloved dog in Denver.

Robert Ozolins-House
Programs and Outreach Manager
Robert Ozolins-House joined the Matthew Shepard Foundation as the Programs and Outreach Manager in September 2011. A Spokane, Washington native, Robert originally came to the Mile High City to attend Regis University where he received a BA in Politics while minoring in Peace and Justice Studies. He also spent a year in Italy studying the effects of history, culture and religion on the political process. Upon graduating, he was awarded the Regis Diversity Award, presented annually to the person or organization that best exemplified the promotion of diversity on campus that academic year. Robert has extensive grassroots organizing experience: During his year of volunteer service in the Jesuit Volunteer Corps in Seattle, Washington, he worked as a policy advocate at Lifelong AIDS Alliance. The Jesuit Volunteer Corps, a year-long service experience focused on simplicity, social justice, community and spirituality, solidified in him the need to make a positive impact in the world through his work.
Robert previously worked with the Foundation as an Intern in the spring of 2009 and as Program support staff on early 2011 for the Matthew's Place Youth Summit. As Programs and Outreach Manager, Robert oversees the Foundation's online and in-person programs, working with schools, community groups and companies to make speakers available across the nation to spread the message of Erasing Hate.
A craft beer fan and avid walker, Robert lives in Denver with his husband.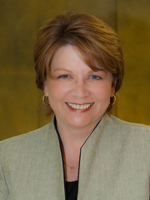 Susan Burk
Laramie Project Specialist
Susan Burk joined the Foundation as its first-ever Laramie Project Specialist in June 2011. A former radio and television news anchor and theatre professional, Susan works to lead and strengthen the Foundation's support system for school and community productions of The Laramie Project, an award-winning play by the Tectonic Theater Project which relates the actual spoken stories of Laramie, Wyoming residents in response to the 1998 anti-gay hate-crime murder of Matthew Shepard. MSF's support work includes educational materials, audience/cast "talk-back" sessions, production advice, and historical context. She also works in collaboration with Tectonic Theater Project, which created the show and its Epilogue, The Laramie Project: Ten Years Later, to expand educational opportunities associated with The Laramie Project, help theatre companies navigate issues that may surround their productions,  and create and strengthen ties within the online presence and forums of both organizations. Susan attended the Graduate Acting Program at the Goodman School of Drama in Chicago (now The Theatre School at DePaul), and has strong backgrounds in theatre, journalism, and Matthew's story. At the time of Matthew Shepard's murder, his funeral, and the trials of his killers, she was the Executive Producer/Senior Anchor for the evening news at KTWO Television. Based in Casper, KTWO-TV was the statewide NBC affiliate, and it was Ms. Burk's primary responsibility to arrange and implement coverage for all of these events, including community reaction and response. She produced a series on the making of The Laramie Project film that won the top news awards from both the Wyoming Associated Press and the Wyoming Association of Broadcasters that year. She is based in Casper, Wyo.
Christine Romero
Matthew's Place Editor
Christine Romero is the editor of Matthew's Place. She has a background in professional writing, editing, public relations, and marketing. A graduate of the University of Colorado at Boulder, she was a newspaper reporter in Arizona and Colorado and later worked in public relations. She has long been involved in various LGBT organizations, including those that worked to create safe spaces for youth. Christine lives with her partner of more than 10 years, Jackie, and their daughter in her hometown of Denver. She began her work at MatthewsPlace.com and the Matthew Shepard Foundation in April 2013.
Warren Greene
Operations Director
Warren Greene oversees the Matthew Shepard Foundation's day-to-day business operations including its financial accounting, bookkeeping, and legal compliance; its facilities and equipment; vendor relationships; and other management responsibilities.
Beth Seibert-Hoy
Operations Associate
Beth began working for MSF more than three years ago as an intern. She is now a part-time employee and assists Warren Greene in the day-to-day operations of the foundation. She has an Associate of Arts in English, but has also studied psychology and hasn't yet decided which to pursue for her Bachelor's degree. Perhaps she'll study both. Beth has never worked for a non-profit before and finds the work stimulating and meaningful. She is the mother of two daughters, one of whom came out shortly after Beth began working for MSF.
Brennan Johnson
Events Assistant
Brennan Johnson joined the Matthew Shepard Foundation as the Events Assistant in August 2013. Raised in Melbourne, Australia, Brennan moved to Colorado in 2005 and studied Business at Metropolitan State University of Denver. Brennan gained years of experience in programs and events execution for youth-identity development in Colorado. He currently lives in Denver with his his partner of 3 years.

Logan Shepard
Erase Hate Store Coordinator
Logan Shepard is Matthew Shepard's brother and a longtime Foundation staff member. He manages MSF's e-commerce and product lines and provides customer support and other administration for the "Erase Hate" product line. He also assists with media and interview requests for Judy and Dennis Shepard.