After Matthew's murder in 1998, members of the Tectonic Theater Project in New York City traveled to Laramie, Wyoming, to interview residents about how the attack on Matt had affected the town. These transcripts were transformed into the play The Laramie Project, which tells the stories of real people who lived at the epicenter of one of the nation's most heinous anti-gay hate crimes.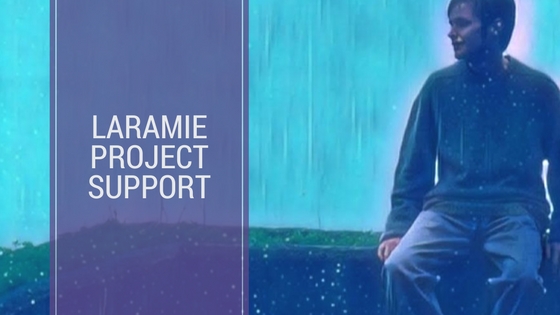 The Laramie Project is one of the most frequently performed plays in America, as its messages still resonate with audiences today. The Matthew Shepard Foundation supports dozens of productions of The Laramie Project and its epilogue The Laramie Project: Ten Years Later every year across the country.
The Matthew Shepard Foundation provides a variety of services:
Media resources, including photography and video

Historical background and cultural context

Creative consultation

Post-show discussions and community conversations
Submit the accompanying form to connect with the Matthew Shepard Foundation about supporting your local production and download various resources. Please note: the download works best with Google Chrome.
It's the goal of the Matthew Shepard Foundation to create an environment where people are afforded an opportunity to discuss the play and its messages, the hate they encounter in their own lives, and how they can work collectively to build a more understanding and compassionate community.
By clicking Send, the above School/Theatre Company agrees to credit The Matthew Shepard Foundation for these resources and support in the production program and (optionally) promotional materials such as posters.
NOTE: video resources are ONLY for use by your cast/crew for research and education purposes, and for use during your production. They are only for non-profit educational use, and may not be shared in any form, including distribution to individual cast members unless they provide written consent to abide by these terms; nor for posting on the internet in any form, including institutional websites and social media.
Get Support for your Production
Frequently Asked Questions
Laramie Project Support