As part of the 25th Commemorative Year, we will be highlighting our dedicated Board of Directors, interviewing each of them to learn more about their passion for the Foundation, how being on the Board has impacted their lives, and what they see for the future of MSF.
Greg Miraglia is the Vice President of the Matthew Shepard Foundation Board of Directors and has been active with the Foundation since 2001. As an LGBTQ+ activist, college professor of LGBT studies and criminal justice, author, radio host and producer, and professional speaker, Greg brings a wealth of knowledge and experience to the Foundation. In 2009, Greg formed Out To Protect, a non-profit organization focused on creating greater awareness of the LGBT professionals working in law enforcement and offering support and resources to those pursuing a law enforcement career. In July of 2022, Out to Protect began a partnership with MSF to provide scholarships for its online Hate Crimes Investigations course and LGBT Liaison Academy. As of March 1, MSF has provided 151 scholarships to officers across the country benefiting from this highly effective training.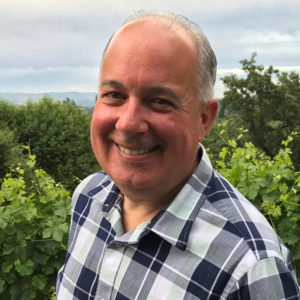 How has your experience as an MSF Board Member impacted you personally and/or professionally?
Matthew's story was life-changing for me. His story and Judy Shepard's words about changing hearts and minds by sharing our stories is what inspired me to come out as a gay man and start living an authentic life. It led me to fall in love and to marriage. I often refer to Matt as "the best friend I never knew."
What do you believe has been the Foundation's greatest achievement over the past 25 years?
If Matthew dreamed of changing the world, I believe his story has changed the world in ways he could have never imagined. We will never know all the people who were moved to come out, to stand up, to take action, or those whose understanding of gay people were changed after hearing Judy speak or experiencing productions of The Laramie Project. We can certainly point to things like the Federal Hate Crimes Act as an accomplishment, but the many lives we have touched is our greatest achievement.
What do you see as the Foundation's greatest opportunity or responsibility as we move into the future?
Law enforcement continues to thirst for training on how to investigate, document, and prosecute hate crimes. The public needs to know how and why to report hate crimes. Law enforcement agencies need to be required to report hate crimes they receive to the FBI. There is training and legislation still needed to combat hate and until the number of hate crimes reported each year is zero, the Matthew Shepard Foundation will have a mission and provide an invaluable service to our country.