As part of the 25th Commemorative Year, we will be highlighting our dedicated Board of Directors, interviewing each of them to learn more about their passion for the Foundation, how being on the Board has impacted their lives, and what they see for the future of MSF.
Sandra Anadiotis is Vice President of Finance and Contract Administration at ConverDyn, an energy company owned by Honeywell International Inc. and General Atomics.  She has held numerous positions within the organization over 20+ years and currently is responsible for the financial performance of the $200M revenue company. She is a University of Wyoming alumni with a Bachelor of Science in Business Education. Upon moving to Denver in 1988, Sandra continued her education and graduated with an MBA degree from Regis University in Denver.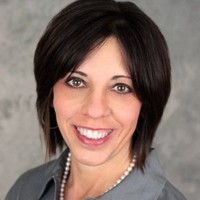 Sandra believes that working professionals outside the philanthropic sector have no less of a moral responsibility to fight for a more equitable and inclusive world. She has volunteered her time on various committees in the areas of fundraising, auditing, and educational youth programs, as well as being an active member of the Greek Orthodox Church.
Sandra is most proud of her two children who were both honor student graduates from Denver Public Schools and who have both successfully moved on to college and post college careers. She treasures time spent with family, traveling, cooking (eating) and entertaining friends.
Sandra is a proud Wyoming native and will always consider it home.  She has many wonderful memories of her life and extended family who still reside there.  While Matthew's tragedy is certainly not what she wants Wyoming to be known for, Sandra's service on the board is a commitment to never let it be forgotten.
How has your experience as an MSF Board Member impacted you personally and/or professionally?
Before being invited onto the Matthew Shepard Foundation Board of Directors, my time spent working in corporate America was lacking an overall sense of fulfillment for me.  I realize now, the ability to give back and be part of an extraordinary organization that promotes equality and compassion is exactly what I needed to feel recharged.
What do you believe has been the Foundation's greatest achievement over the past 25 years?
For me, the Foundation's greatest achievement has been its voice, which I believe is aiding the way to make acts of "hate" a federal crime. 
What do you see as the Foundation's greatest opportunity or responsibility as we move into the future?
With hate crimes on the rise and social media influence being a significant contributing factor, the Foundation's greatest opportunity and challenge will be working toward strengthening social media laws and their enforcement.