In 15 years, The Matthew Shepard Foundation has done some incredible work.
– Judy Shepard has spoken to more than a million people worldwide, including addressing the United Nations and a hate crimes conference in the Polish Parliament.
– Judy and Dennis Shepard worked tirelessly to pass the Matthew Shepard and James Byrd, Jr. Hate Crimes Prevention Act that was signed into law by President Obama on October 28, 2009. "This is the culmination of a struggle that has lasted more than a decade," President Obama said before signing the act into law. "Time and again, we faced opposition.  Time and again, the measure was defeated or delayed. Time and again we've been reminded of the difficulty of building a nation in which we're all free to live and love as we see fit. But the cause endured and the struggle continued, waged by the family of Matthew Shepard, by the family of James Byrd, by folks who held vigils and led marches, by those who rallied and organized and refused to give up, by the late Senator Ted Kennedy who fought so hard for this legislation, and all who toiled for years to reach this day."
–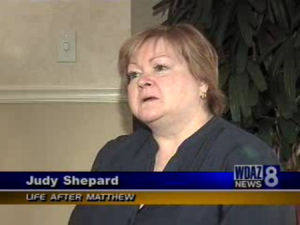 Judy Shepard has spoken more than 65 times to faith communities or on campuses of religiously affiliated colleges and universities. Having spoken on the campuses of eight Jesuit universities, Judy has visited more a quarter of these Catholic schools in the United States. Even Notre Dame, a very conservative Catholic school with a controversial history regarding LGBT students, has hosted Judy twice.
– For the Matthew Shepard Foundation, making The Laramie Projectplays an educational experience and not just an evening of theater has been a cornerstone of our programs since the beginning. Since the February 2000 premier of The Laramie Project in Denver, Colorado, the Matthew Shepard Foundation has worked with countless productions of the play in theaters large and small, from high schools and universities to community, regional, and professional theaters.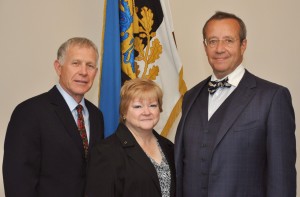 – In the fall of 2012, Judy and Dennis Shepard, at the request of the State Department, went on a five-country tour of central and eastern Europe. During the tour, Judy and Dennis met with President Toomas Hendrik Ilves of Estonia; U.S. Ambassador to Poland Lee A. Feinstein; Viktors Makarovs, the Latvian Foreign Ministry's Parliamentary Secretary; as well as parents of LGBTs, young LGBT people and classrooms full of students.
–
Dennis Shepard has spoken at countless hate crimes conferences organized by the FBI, Justice Department, and United States Attorneys with local law enforcement about responding to and investigating hate crimes and implementation of the Matthew Shepard and James Byrd, Jr. Hate Crimes Prevention Act.
– We created and maintain Matthew's Place, a website for LGBT and allied youth to access resources about living happy and healthy lives regardless of where they live or the hour of the day. MatthewsPlace.com has grown into  a vibrant community where young people around the world can share their own personal stories and be inspired by others' lives.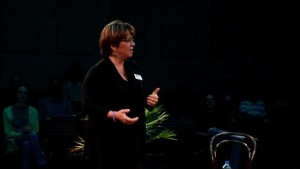 – Our ties with The Laramie Project  works have continued throughout the years. On the 11th anniversary of Matthew's death, Judy Shepard appeared in a nationwide simulcast of The Laramie Project: 10 Years Later. That evening, nearly 150 theaters performed staged readings of the epilogue. We have a staff member dedicated to helping support these productions across the nation, and overseas. What the residents of Laramie, Wyoming can teach us about how hate can change a city is a message delivered powerfully from the stages of theaters brave enough to take on the challenge.
– During Judy Shepard's visit to Cisco Systems Headquarters in 2010, a senior executive at the IT firm was so moved by her presentation that he came out to his entire company. Having spoken more than 50 times in front of corporate audiences, Judy has traveled to Walmart headquarters in Bentonville, Arkansas; Coors employees in Golden, Colorado; and she has even spoken to international employee groups from Merrill Lynch, Hewlett Packard and JPMorgan Chase. More international speaking engagements will be announced in the coming months.
– The Matthew Shepard Foundation has kept a close relationship with the Wyoming State Legislature and was a strong advocate during historic marriage equality and civil union votes that took place in early 2013. The Foundation has also been active during repeated unsuccessful attempts there to repeal recognition of marriages legally performed in other states and countries.In this interview with WyoFile, MSF Executive Director Jason Marsden talks about what is happening in Cheyenne for Wyoming's LGBT community.
– The Shepards appeared in a series of public service announcements for GLSEN's Teach Respect project about safe schools and bullying, and for the Human Rights Campaign advocating for federal hate crimes legislation.
– Judy Shepard became a New York Times Best Selling author in 2009 when she shared her memories of Matt in her book, The Meaning of Matthew: My Son's Murder in Laramie, and a World Transformed. We still regularly hear from people who are moved by her book to help Erase Hate. Schools across the country, and in recently in Germany, use the book to talk about diversity and inclusion.Listen to Judy on NPR's talk of the Nation about "The Meaning of Matthew"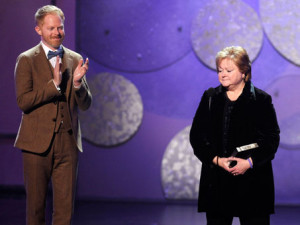 –  With the support of our many committed friends, MSF earned the third most votes in the 2011 American Giving Awards, shared Matthew's story with millions of viewers in a nationally televised award ceremony, and received a $250,000 grant from JPMorgan Chase to support our work.
– Judy Shepard has spoken to national audiences as the guest of Ellen DeGeneres, Rachel Maddow, Lawrence O'Donnell, The Ed Show, Katie Couric, Thomas Roberts and many more.
Visit NBCNews.com for breaking news, world news, and news about the economy
– The work of the Matthew Shepard Foundation has been recognized with many awards, including: the Wyoming Counseling Association's Garth Shanklin Exemplary Practices Award; the Gay and Lesbian Community Center of Southern Nevada's 2008 Non-profit of the Year; and Judy and Dennis Shepard were awarded the first-ever Edward M. Kennedy National Leadership Award from the Human Rights Campaign.