The coffee was brewing, the bagels were fresh, and the conference room on the 28th Floor of the New York FBI Office was surprisingly neat. I was ready to host the quarterly meeting of the New York Hate Crimes Working Group. It was about 8:30 a.m. on September 11, 2001.
About twenty minutes later, I walked to a nearby window with other FBI personnel as we helplessly watched the North Tower of the World Trade Center burn. Shortly after 9:00 a.m., I watched Flight 175 slam into the South Tower.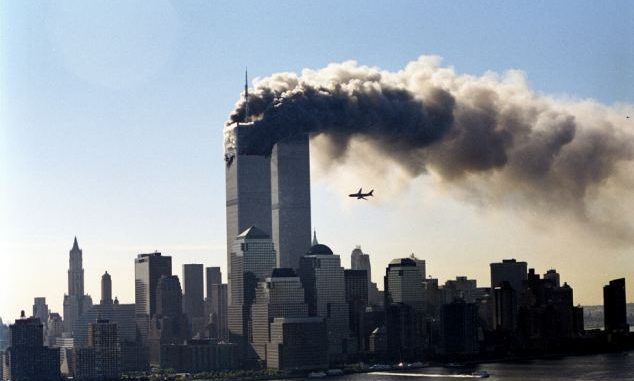 At that time, I had been serving as an FBI Special Agent in New York for almost seven years, five of which were devoted to the Civil Rights Program. I joined the Bureau specifically to help those most vulnerable in our society – individuals who were targeted for hate and violence because of who they were.  I investigated cross burnings, swastikas spray painted on synagogues, and unspeakable brutality against African-Americans, Muslims, Hispanics, and other minorities.  
I was honored to spend the months that followed 9/11 with the victims' families listening to their concerns and thoughts and offering them services.  After witnessing the most extreme display of hate on September 11th, I knew that my role would be to once again elevate those who needed their voice heard – the victims' families. They showed me their resiliency, their anger, their compassion, and for some, the immense power of forgiveness.  I was a better agent for having shared time with them.
As my career in Civil Rights progressed, I struggled with my limitations. I had no authority under federal law to help members of my own LGBTQ community who were singled out for harassment and violence. I was forced to discriminate against those with whom I most identified.  
I learned, however, to pay particular attention to the victims and their families.  That lesson served me well on October 28, 2009 when I sat teary-eyed in the White House to witness President Barack Obama sign the Matthew Shepard and James Byrd, Jr. Hate Crime Prevention Act into law. As Chief of the Civil Rights Unit for the FBI, I knew that enforcing this new federal hate crime would fall to me and my team. After President Obama signed the legislation, I worked my way to the front of the room and pushed my hand out to Judy Shepard. I nervously said, "My name is Cynthia and I'm with the FBI. It's my job to enforce this new law." Judy replied, "Let me know how I can help."
And, help she did. After the presidential election in 2016, I knew that my career in the FBI had ended. The time had come for younger agents fulfilling their own commitment to fidelity, bravery, and integrity to carry the torch for civil rights forward. I could not in good conscious work for an Attorney General who opposed same-sex marriage, like my own, and who believed that LGBTQ individuals were "dangerous" and undeserving of protection under federal law. I needed a new home. I retired from the FBI on April 30, 2017 and began my new life as the Programs Director for the Matthew Shepard Foundation the next day.
Every day at the Foundation, I'm reminded of the power that crime victims have to affect real change. Dennis and Judy worked tirelessly to change federal hate crimes law to include LGBTQ individuals terrorized in their own communities. They advocate for LGBTQ youth, they support parents of children who are gay or transgender, and they continually share Matt's story with the world in the hopes that no parent will have to endure the loss of a child because of who he or she is.
You have a voice and you have power. As a supporter of the Foundation, you have given us the resources to continue our work. You make a difference.
Today, I will take some time to reflect on that fateful day sixteen years ago. Like millions of others, the morning of 9/11 is never far from my memory. As one of the thousands of individuals monitored as part of the World Trade Center Health Program, I cannot escape the possibility of long-term health complications.  But, this I know for sure.  I will honor the victims with a renewed sense of purpose and commitment to Erase Hate and replace it with equality, diversity, and acceptance. Will you join me?