As the year wraps up, we are beginning to reflect on the past year as well as look forward to the next. We make resolutions, reach out to family, and spend time counting our blessings. Unfortunately, that is not the privilege that a lot of youth have. Some kids get kicked out of the house simply for being who they are. Some people aren't allowed home for the holidays. And some go home to arguments and adversity.
What does this have to do with health? Mental and emotional health has everything to do with how we are accepted by our families. How we are received and treated when we spend time with them over the holidays affects our outlook on life and potentially impacts our behaviors and mental attitudes.
Well, this month, MatthewsPlace.com is sponsored by UnitedHealth Group. The theme was health and so we reached out to our bloggers (and some new writers, as well!) to ask them to rise to the task of writing about health. Almost all of them chose mental or emotional health as their topic. Quite frankly, we could not be more thrilled because this is something that is incredibly important to not only the LGBTQ world, but the entire world.
There are more to come, too. We encourage you to read them all. These writers and artists are so brave and we could not be more thankful for their voices. As part of this project, we received a comic from artist Kris Barz, which holds an incredible analogy about anxiety: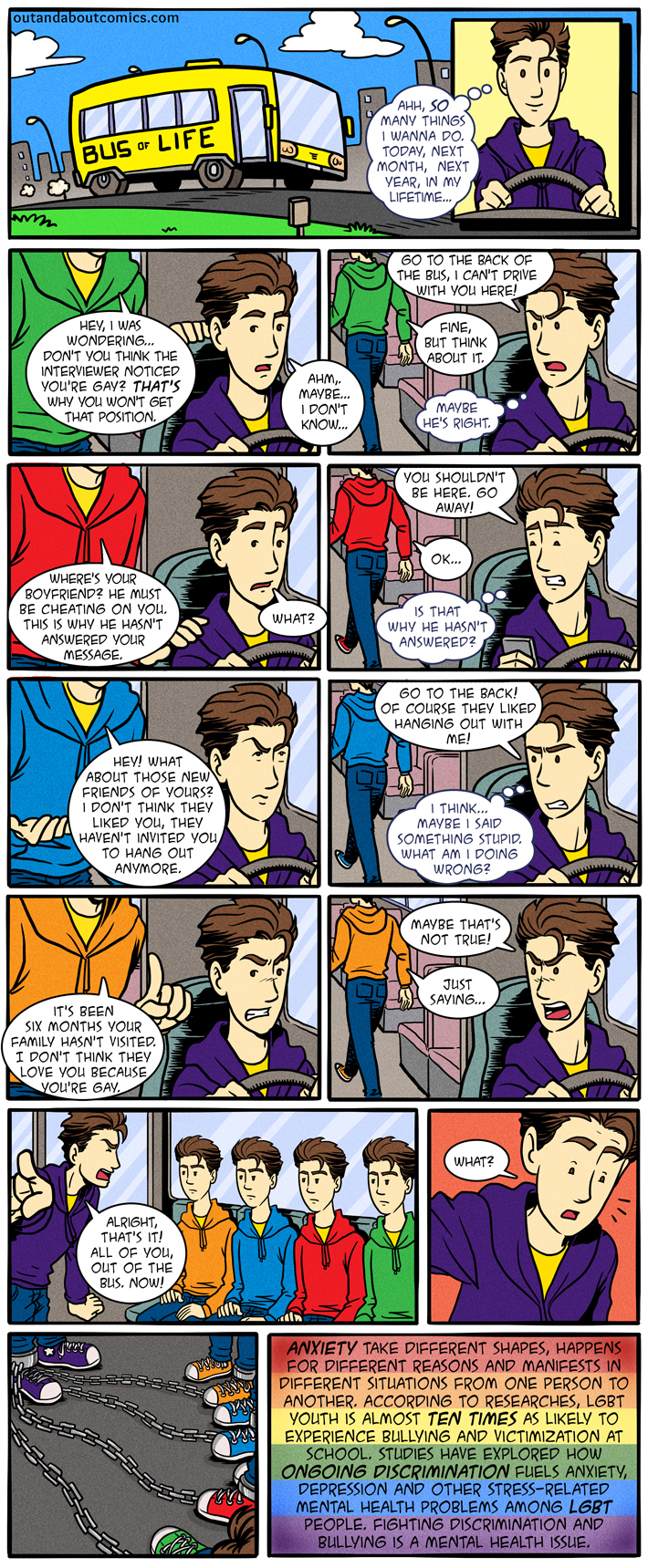 We hope you enjoy this series and are staying warm, wherever you are.