On April 9, Judy Shepard joined the New England Gay Officers Action League (GOAL) in Boston to deliver the keynote address at the organization's 25th anniversary celebration.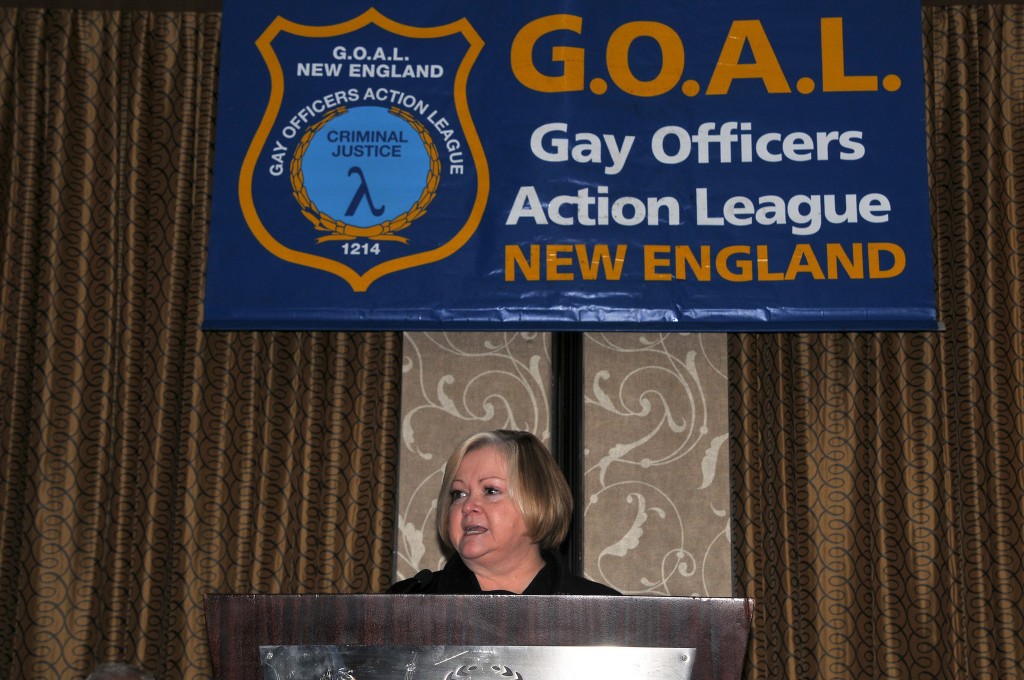 Photo courtesy of Patrick Lentz
In 1991, Officer Preston Horton and others gathered in his apartment in Northampton, Massachusetts, to discuss creating a support group. In an article following the April 9 celebration, the story of GOAL's beginnings and lasting impact were documented by the Boston Globe:
"Twenty-five years later, the New England Gay Officers Action League, or GOAL, has transformed in ways none of those officers imagined during that first fear-filled meeting. The group, which now has more than 300 members, has trained dozens of police chiefs on how to treat gay officers in their departments and has led police academy trainings to help recruits understand how to work with gay victims. When gay marriage was being debated in Massachusetts, members of GOAL said, they went to the State House to testify about the need to give partners of fallen gay officers the same benefits as those married to straight officers."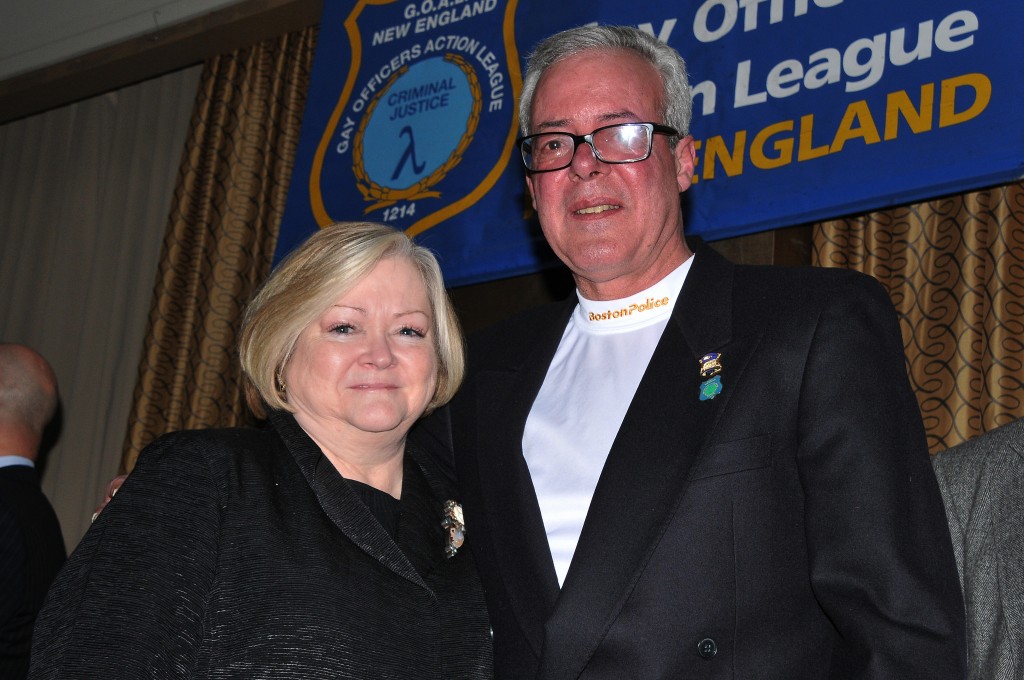 Photo courtesy of Patrick Lentz
The Foundation continues its commitment to supporting and training law enforcement agencies across the country on issues surrounding LGBTQ sensitivity and hate crimes reporting. Organizations such as GOAL are vital in our mission to Erase Hate, and the importance of their courage to live openly as themselves and build a strong support network cannot be understated. Our own Board of Directors member Greg Miraglia, author of Coming Out From Behind the Badge and American Heroes Coming Out From Behind the Badge, has been a longtime advocate for hate crimes prevention and diversity education within law enforcement.
Congratulations to the officers, members and supporters of the New England Gay Officers Action League for 25 years as an institution of support, education and advocacy for LGBTQ+ people and issues in New England.