Colorado deserves better. Last week, GOP state lawmakers shut down funding to the Colorado Civil Rights Division–a blow that felt like it came from Washington.
The commission is at the center of the pending U.S. Supreme Court case involving the refusal of Lakewood baker Jack Phillips of Masterpiece Cakeshop to make a wedding cake for a same-sex couple in 2012. We know that this is no coincidence.
This is why, back in December, the Matthew Shepard Foundation joined forces with the #OpenToAll coalition and rolled out our Erase Hate in Business campaign.
Via the Denver Post: "Refusing to fund the commission is puzzling at best, and sends the wrong message to Coloradans – and businesses looking to move to Colorado – on the state's commitment to equal rights," Hickenlooper's spokeswoman, Jacque Montgomery, said in a written statement.
ONE Colorado, an LGBT advocacy organization, said Thursday's vote vote "sends a very disturbing message."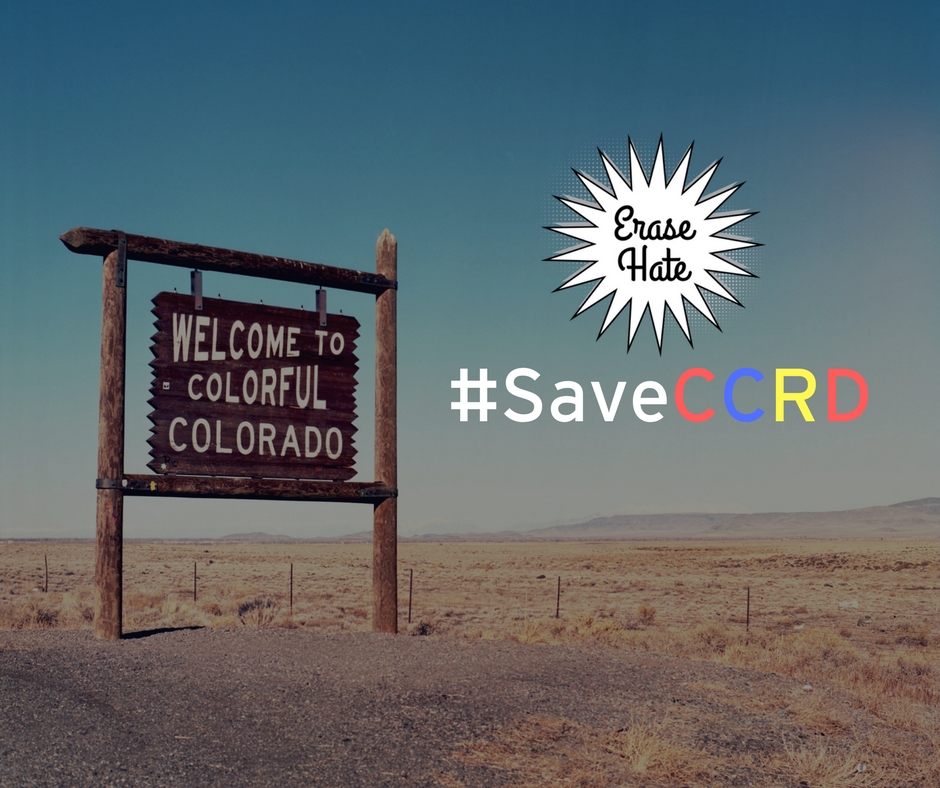 We agree. Right now, we are in the midst of a political reckoning. We must refuse to be divided or weakened by conservatives trying to push a discriminatory agenda. Here at MSF, we stand in solidarity with the Colorado Civil Rights Division and the Masterpiece Cake Shop plaintiffs. The CCRD exists to affirm the fact that all Coloradans deserve to be treated fairly and equally. This is a fundamental American idea that we must not deny.
Today, we ask you to join us in that solidarity by signing your business up for the Erase Hate in Business campaign. We must show our communities that hate is not a Colorado value.
Tomorrow, we hope you will join us and our friends at One Colorado at the Colorado State Capitol. Tomorrow, we will rally together and make sure our voices are heard. RSVP here.
See you at the Capitol,
The Matthew Shepard Foundation