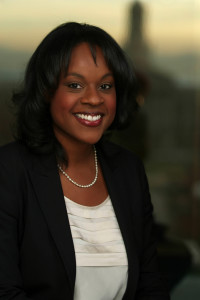 This year, the Matthew Shepard Foundation is pleased to introduce the Dennis Dougherty Award for Community Leadership in memory of a loving, generous and inspiring member of the MSF family. The award will be presented at  The Matthew Shepard Foundation Honors on October 11 in Denver, CO.
Dennis was a friend, mentor, philanthropist and visionary who was instrumental in giving the Matthew Shepard Foundation a strong beginning and a vision for a future. Dennis passed away in February 2014 and we are pleased to be able to honor his memory with this new award.
In her book, The Meaning of Matthew: My Son's Murder and a World Transformed, Judy Shepard remembers that talking with Dennis Dougherty shortly after Matt's death was one of her first attempts to find her new voice.
It is only fitting, then, that the very first Dennis Dougherty Award for Community Leadership should go to Leslie Herod for her tireless work advocating for the marginalized and those seeking a voice of their own. Leslie is passionate about making a difference in her community and the world around her through advocacy and civic engagement. Leslie has been a longtime supporter of the Matthew Shepard Foundation and dedicates her time and career to organizations and causes that make a difference and change people's lives. Leslie is particularly dedicated to organizations that support equality for all people regardless of race, sexual orientation or gender expression. She focuses her energy on LGBT equality, anti-bullying, youth homelessness, and ending the school-to-prison pipeline.
Leslie is a strategic planning and community partnerships professional. Prior to starting her own consulting practice, Leslie was a program officer with the Gill Foundation where she led philanthropic initiatives focusing on LGBT equality and alliance building with communities of color. Her previous professional experience includes serving as senior policy advisor to former Colorado Governor Bill Ritter, and as the Deputy Political Director for President Obama's 2012 re-election campaign. Leslie serves on multiple community boards and commissions including as a gubernatorial appointee to the state's Judicial Performance Commission and a mayoral appointee to Denver's Cultural Affairs Commission. She also serves on the boards of Urban Peak, Colorado's leading homeless youth service agency, and the Colorado Women of Influence Leadership Circles. In 2006 Leslie co-founded New Era Colorado, the state's leading organization focused on the civic engagement of young people. This year, Leslie was one of three emerging Rocky Mountain Region leaders named a 2014 international German Marshall Fund Fellow.
Leslie was born and raised in Nuremburg, Germany. Her mother was an officer in the U.S. and spent 20 years in the Army Nurse Corps. Her mother's service allowed Leslie and her brother to live in different cities in the U.S. and around the world. This helped shape Leslie's appreciation and curiosity about different cultures and communities. Leslie completed her Bachelor's Degree in Political Science and Media Studies from the University of Colorado-Boulder. Her home and her heart are in the Mile High City with her Labradoodle, Theodore.